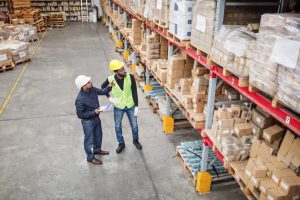 Do you spend time each month looking for inventory in the warehouse because you don't know where it is? What about the time spent correcting inventory due to picking the wrong item? The costs associated with your time spent on these unnecessary tasks can really add up.
Another area where hidden costs can start to add up is expired and excess inventory. If you struggle with managing perishable goods, you could really start seeing a lot of hidden costs adding up.
Hidden Inventory Costs Calculator for SAP Business One
So, how much are your inventory processes costing you? We created a calculator for SAP Business One users to help determine where and how much your inventory processes are costing you. To use the calculator, you will just need to answer a few simple questions about your warehouse. Your results will be emailed to you immediately.