WiSys Agility Mobile works by scanning one field of data at a time; moving from top to bottom through each field on the handheld form until a transaction can be complete by pressing Save or Enter on the gun.
RFID and 2D barcode labels can contain many fields of data and up to 2048 bytes of information on each tag. Out of the box, Agility Mobile is not built to read all this data and parse it into a form. Customization is required to make this work. If your customer requires a pallet tag with a RFID or 2D barcode, you can certainly print those and apply them to each pallet.
So how does WiSys approach the collection of information and how can we capture pallet related data?
In the example below, we build one pallet with 4 serial numbers. Once complete, we only need to reference pallet #12 to get all the other linked data in Exact Macola (pallet, item, date, time, shop order, serial/lot, pallet, user, etc.). A WiSys pallet tag (sometimes called a LPN) is printed and you could simultaneously print a RFID or 2D tag with all the information you need to satisfy your shipping compliance requirements. This allows you to have the best of both worlds.
Step 1: SF Pallet Production (could also be POP)
Agility Mobile creates a new Pallet with 4 serialized Finished Goods.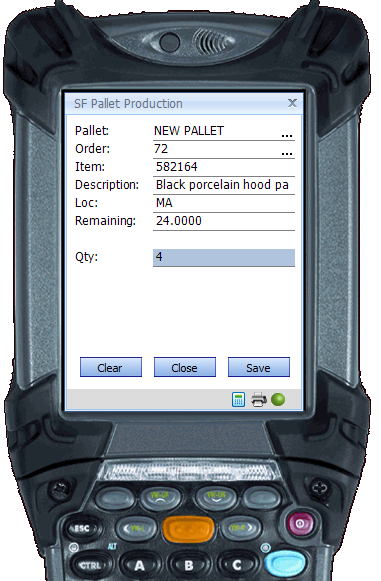 Step 2: Bin, S/L
This is where Agility Mobile is collecting the 4 serial numbers going on to this pallet.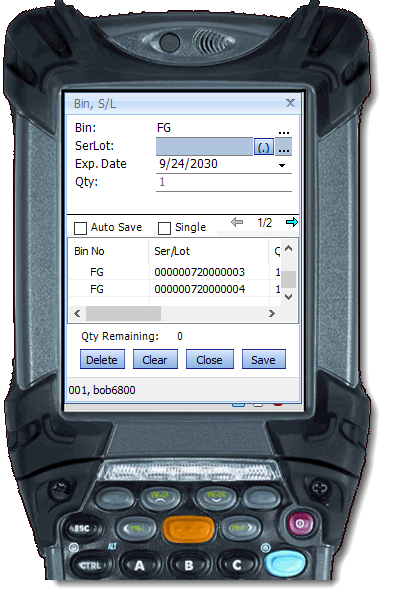 Step 3: Pallet Tags
After production is completed Agility Mobile optionally prints a human readable Pallet Tag. You can also print a RFID tag with the other information that needs to be associated with each item on the pallet.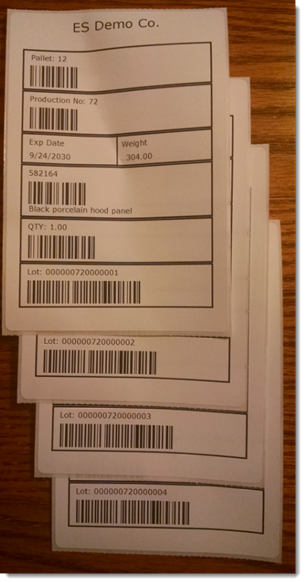 Bonus: Agility Explorer
All pallet information that has been entered can now be viewed in Agility Explorer.
1 – Display in Agility Explorer of the item master just focused on one SKU/Item
2 – Drill down on the Pallet number 12
3 – Drill down on one specific serial number (1 of 4 on this pallet)