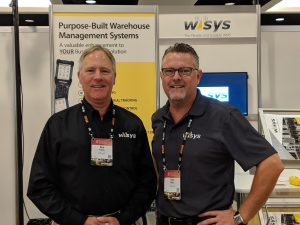 We are again excited to be sponsoring the SAP SMB Innovation Summit this year! The event takes place in Orlando, FL from June 18-20.
We know that flexibility and scalability are important to small and medium sized business owners and that is what makes WiSys different. Our customers can create customized solutions to fit their processes without writing a single line of code. Customers can start with one single device and evolve to a complex, multi-device environment all on the same platform.
Here is where you can find WiSys at the SMB Innovation Summit
Booth 12 in the Exhibition Area
Day 1, June 18th at 13:45 in Demo Theater 2
Come learn about our new partner program and see a demonstration of our solutions.
Day 2, June 19th at 15:05 in Room Curacao 5-6
Join us for partner product training where you will see WiSys solutions in action.
We look forward to showcasing our WMS solutions that help companies grow and succeed using SAP Business One.
Comments