We are excited to be sponsoring Macola Evolve again this year! Macola Evolve 2017 takes place in New Orleans from April 18 – 21. This year's conference is about opportunities to move your business forward. At Macola Evolve 2017, customers will convene, communicate and connect on topics pertaining to business growth. You can register here.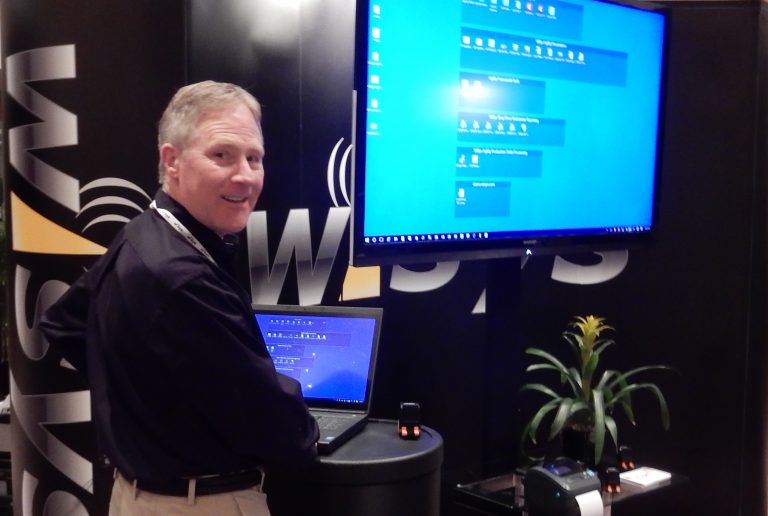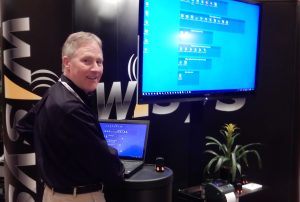 We will be hosting four breakout sessions and will have a large booth where you can learn more and meet the WiSys team. We will be happy to brainstorm and find WiSys solutions for your specific needs.
WiSys Booth
Come to our mobile solution center where you can:
Enter a raffle for your chance to win an iPad or iPad mini
Suggest a tablet or smartphone app for another chance to win an iPad or iPad mini
Check out our device table to see how WiSys Agility allows you to take your Macola anywhere
Talk with WiSys team members about solutions that fit your specific needs
Breakout Sessions
We will be hosting four breakout sessions this year! They will all take place in the Southdown meeting room.
Wednesday, April 19 at 2pm
Streamlining your Warehouse: Efficient Processing as you Buy-it, Make-it and Ship-it
Bob Hawk, Director of Sales
Extending the reach of your Macola Software from the front office to the warehouse is how you achieve a faster, more accurate business. WiSys puts barcode scanning tools in your workers' hands to get transactions into Macola efficiently and accurately. During this session, you will see how WiSys Agility Mobile creates real-time transactions in Macola and provides live updates at receiving, production and shipping. This will change the way you see things in Macola and allow you to provide better customer service!
Wednesday, April 19 at 3:15pm
WiSys Agility Analytics Dashboards
Michael Hollinger, Director of Special Projects
WiSys Agility Analytics Dashboards allow you to create insightful and information-rich decision support systems for executives and business users. Hosted in Macola Workspaces or Agility Explorer and rendered across multiple platforms and devices, dashboards deliver flexible, interactive and fully customizable user experiences that are optimized for real-time data consumption and analysis.
Thursday, April 20 at 1:15pm
How to Maximize WiSys Agility's New Features
John Nicol, Lead Architect
Discover from John Nicol, WiSys Lead Architect, how to take advantage of the exciting new features and capabilities in WiSys Agility Explorer.
Thursday, April 20 at 2:30pm
Beyond WMS with WiSys Agility Explorer and Agility Web Explorer – How Agility can help you create efficiencies throughout your organization
Kathie Russell, Director of Agility Design & Training
Join us to learn how Agility Explorer and Agility Web Explorer can help you create efficiencies in your daily processing for multiple areas of your business…not just WMS. Standard Agility components streamline Macola processes and provide a quicker software ROI utilizing a desktop or a browser. We understand that not every business is the same. Let us show you how to easily modify our components to give you the flexibility to do business your way and to grow and change with today's new challenges.
Special Event
Join us Thursday night at Macola Mardi Gras! We are excited to be sponsoring this special event you will never forget. It will be an awesome evening that will complete your week and send you home charged up and full of good ideas.
More information can be found on the Macola Evolve website.
There will be lots of opportunities to learn more about WiSys solutions at Evolve and we look forward to connecting with the Macola community in April!