Agility Shipping for Macola
Can you manage your shipping with visibility and accuracy? Or is your business struggling with shipping mistakes, delays, chargebacks, and more?
Agility Shipping is your one-stop solution for all your picking, packing, and shipping needs as it relates to multi-carrier shipping. With Agility Shipping, you can use a mobile device to pick and stage to a packing station to pack and ship and integrate directly with UPS, FedEx, and USPS. Additionally, you could pick, pack and ship directly in the aisle and print the shipping label from a mobile device.
However you choose to use Agility Shipping the value is in the integration of picking, validating, tracking number generation, label printing, and updating Macola with Confirm Ship and packing records.
Agility Shipping offers:
Versatility, from standalone shipping solution to full integration with Macola
The power of a single source of truth for real-time visibility and accuracy
Integration with UPS, FedEx, and USPS for direct shipment
Label creation and printing with options for handheld or desktop
Handheld Single Pack and Handheld Multi-Pack options
Customization for your workflows and processes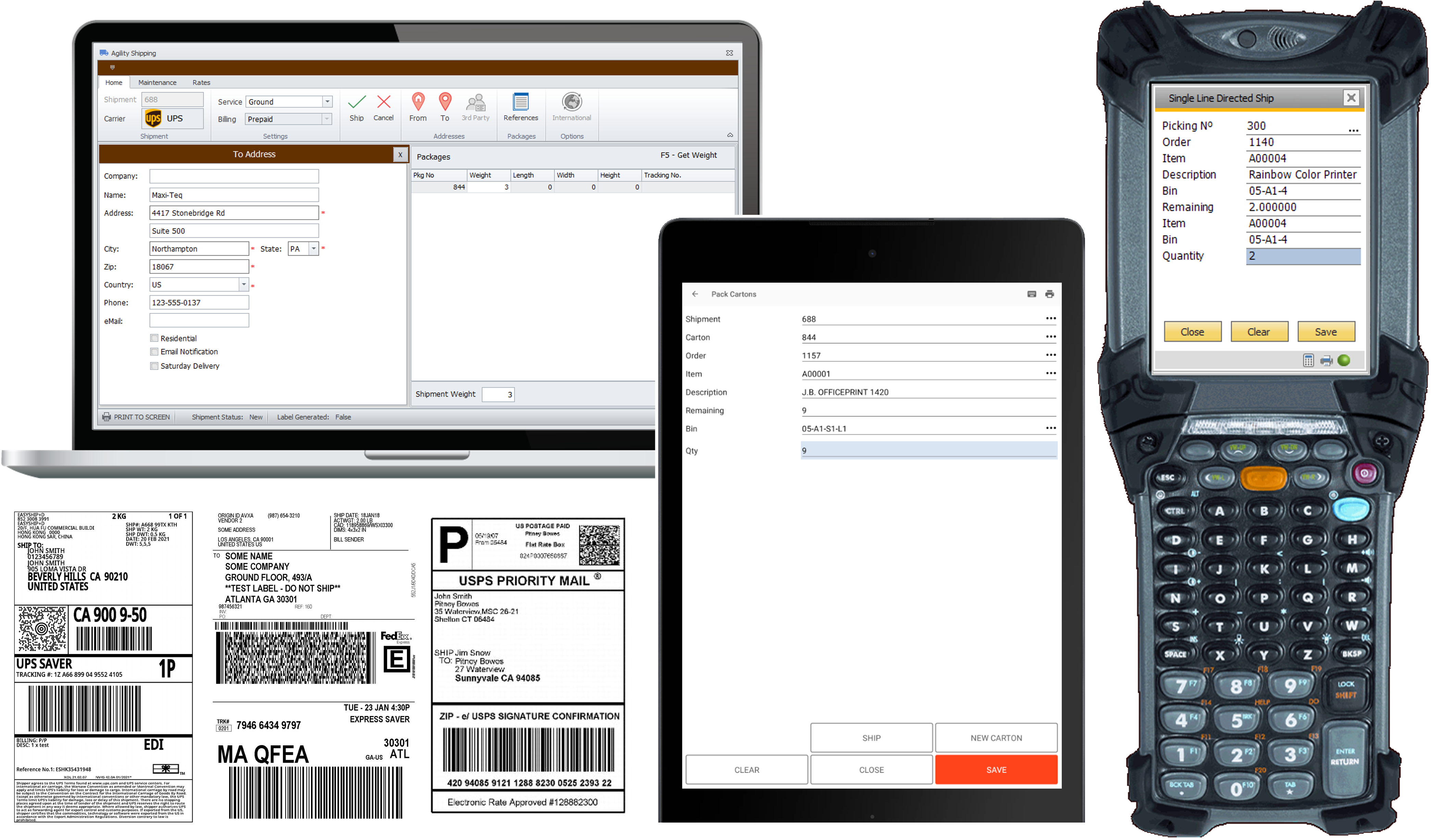 Seamless Pick, Pack, and Multi-Carrier Ship in Macola
Whether you need to implement a shipping function, are ready for full, seamless WMS integration, or are an existing WiSys user, our new Agility Shipping module can help. Contact us to learn more.