Agility Shipping for SAP Business One
Can you manage your shipping with visibility and accuracy? Or is your business struggling with shipping mistakes, delays, chargebacks, and more?
Agility Shipping is the WiSys module for SAP Business One. Agility Shipping empowers real-time accuracy and visibility so you can ship out the right products faster. With full integration with SAP B1, Agility Shipping seamlessly integrates pick, pack, and multi-carrier ship with a single solution from receiving to shipping. Having one integrated solution keeps your B1 system updated in real-time as you are shipping at faster speeds.
Agility Shipping offers:
Versatility, from standalone shipping solution to full integration with SAP B1
The power of a single source of truth for real-time visibility and accuracy
Integration with UPS, FedEx, and USPS for direct shipment
Label creation and printing with options for handheld or desktop
Handheld Single Pack and Handheld Multi-Pack options
Customization for your workflows and processes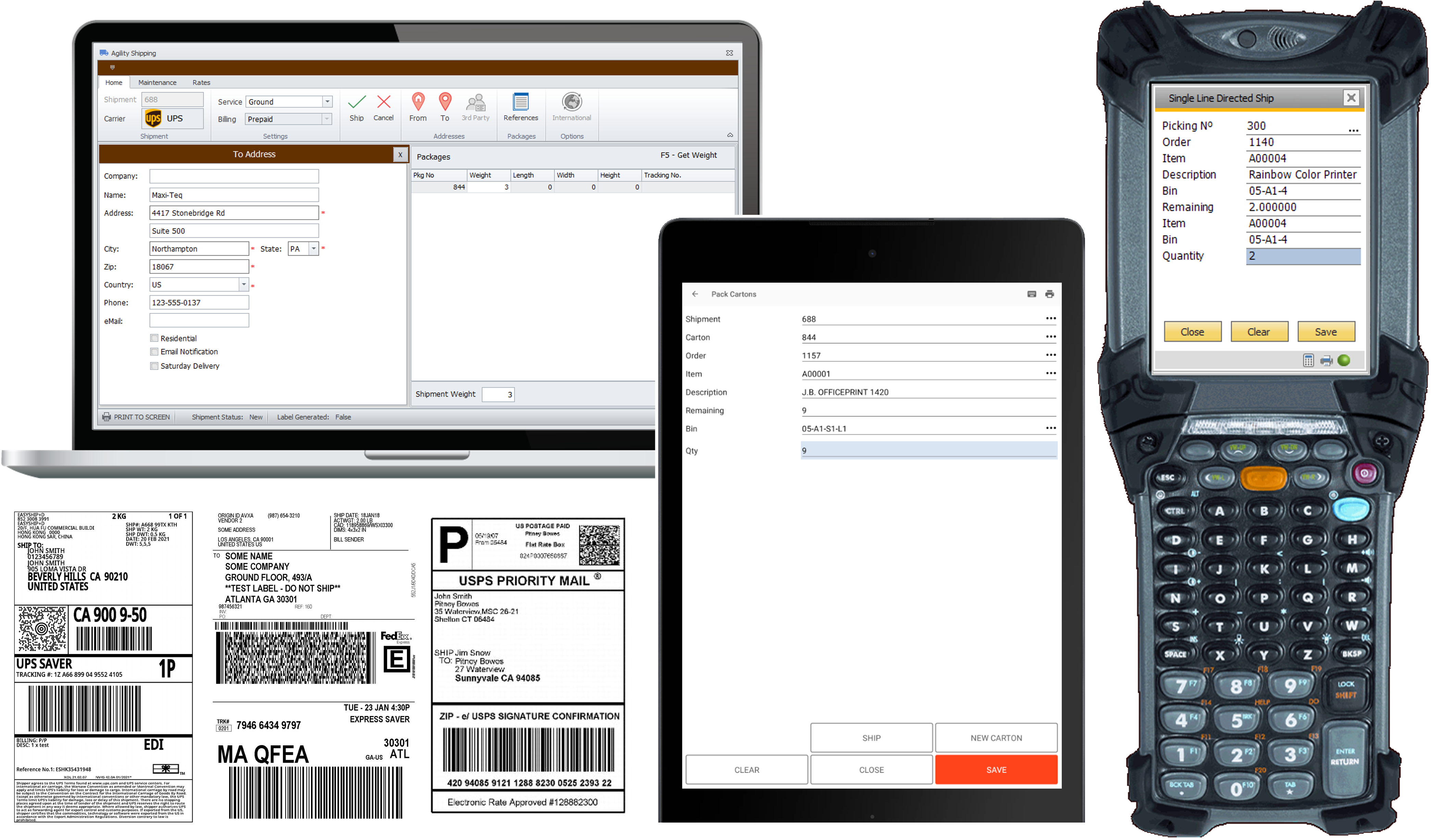 Seamless Pick, Pack, and Multi-Carrier Ship in SAP Business One
Whether you need to implement a shipping function, are ready for full, seamless WMS integration, or are an existing WiSys user, our new Agility Shipping module can help. Contact us to learn more.