Over the last few years we've been researching how the top ERP companies streamline data processing. We found that using grids for viewing and processing transactions is very popular.
WiSys Agility Web Explorer has always excelled in grid based views and processing. Agility Explorer has the ability to transact against your Macola information directly. It is designed to help you see your information in real-time and take action.
Now we've added the ability to call Macola ES screens directly from WiSys grids and pass variables like order number. You can call up over 100 specific Macola ES and Macola 10 screens using Agility Explorer. This functionality helps users get more done in less time.
In the example below you can see Macola Order Entry being used directly within Agility Explorer. No more alt-tabbing to another application. This is a major time saver!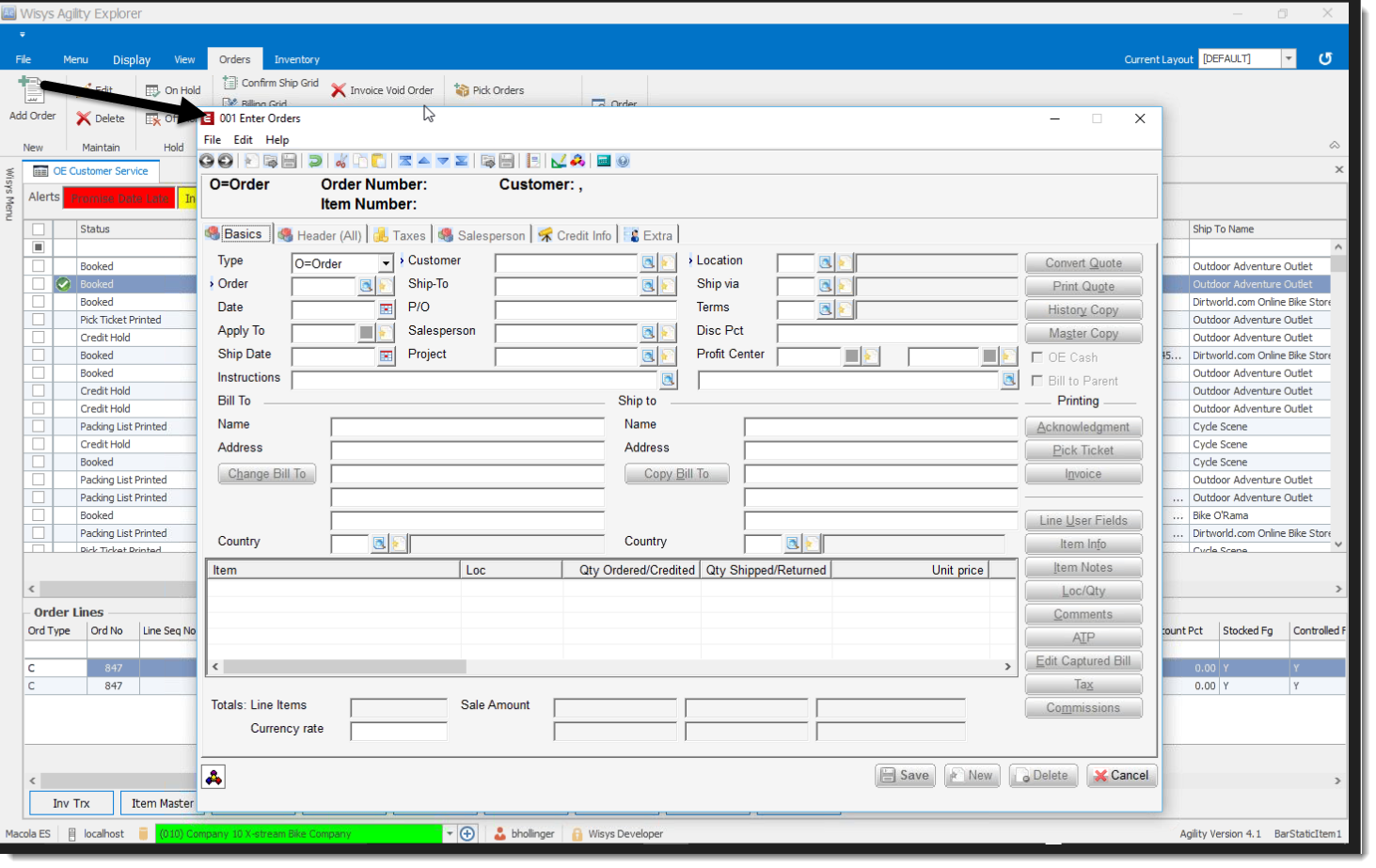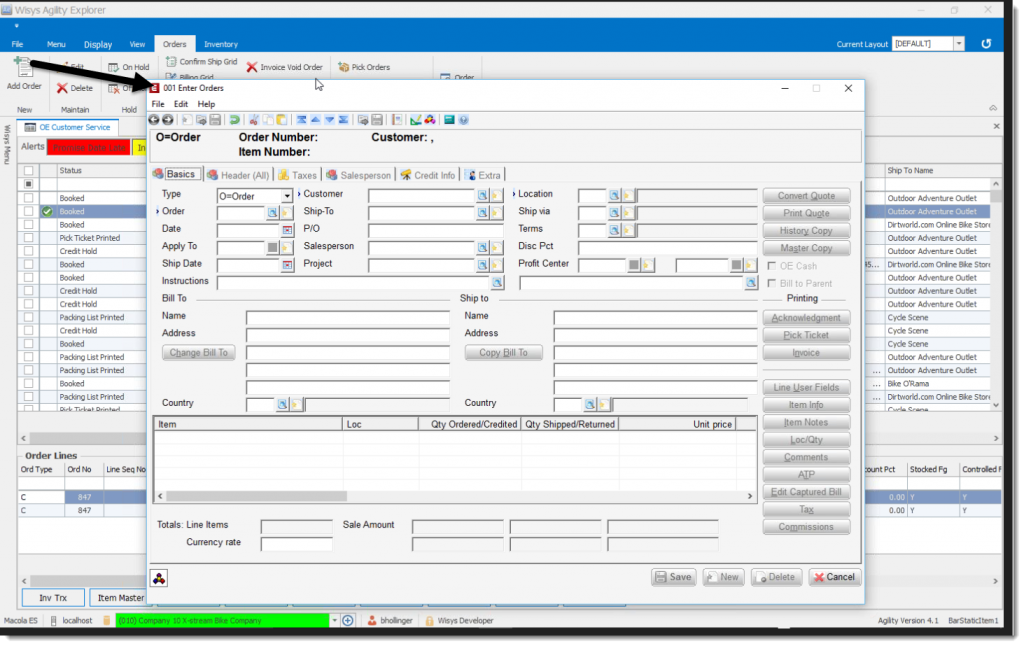 We've also extended our grids to the internet with Agility Web Explorer in a browser. Agility Web Explorer extends the functionality of WiSys, and Macola, to any device anywhere.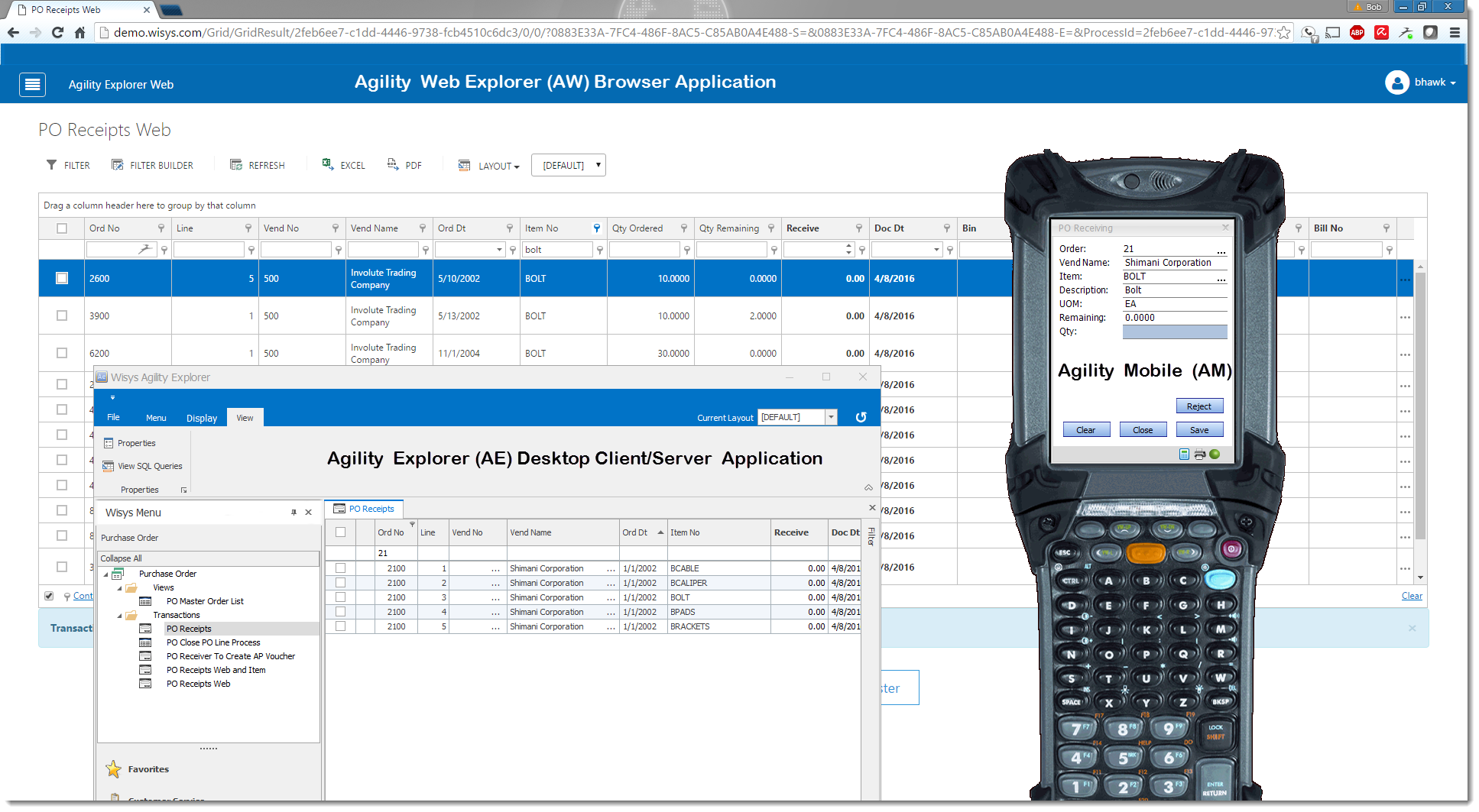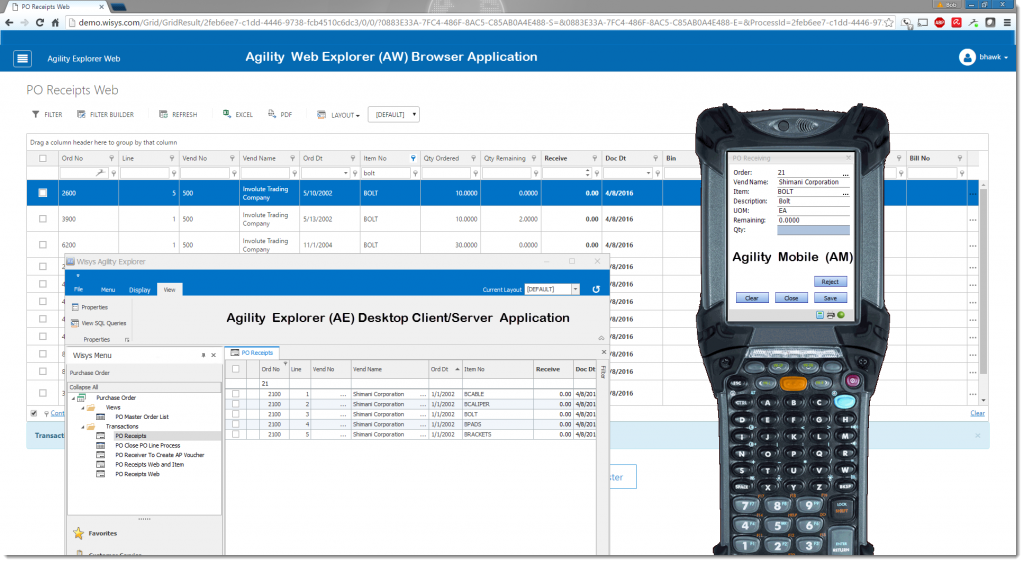 Whether it's a super fast desktop application or a browser interface, now you can decided what is the right device for the job.  It's all about keeping people informed and productive.