The WiSys Agility Pick Pack application is the base module for WiSys Shipping. It does Truck Load and Less than Truck Load Shipping. The WiSys Small Package Shipping with ShipRush application can be used by those customers who want to ship with UPS, FedEx or USPS.
Check out some screenshots below to see how it all works!
The WiSys Agility Pick Pack Interface with Macola is shown below. In this example, an order has been shipped (Status=S). If this was an active order, the shipping person would be directed to a highlighted button (i.e. UPS) to complete the shipping process when it's ready to go.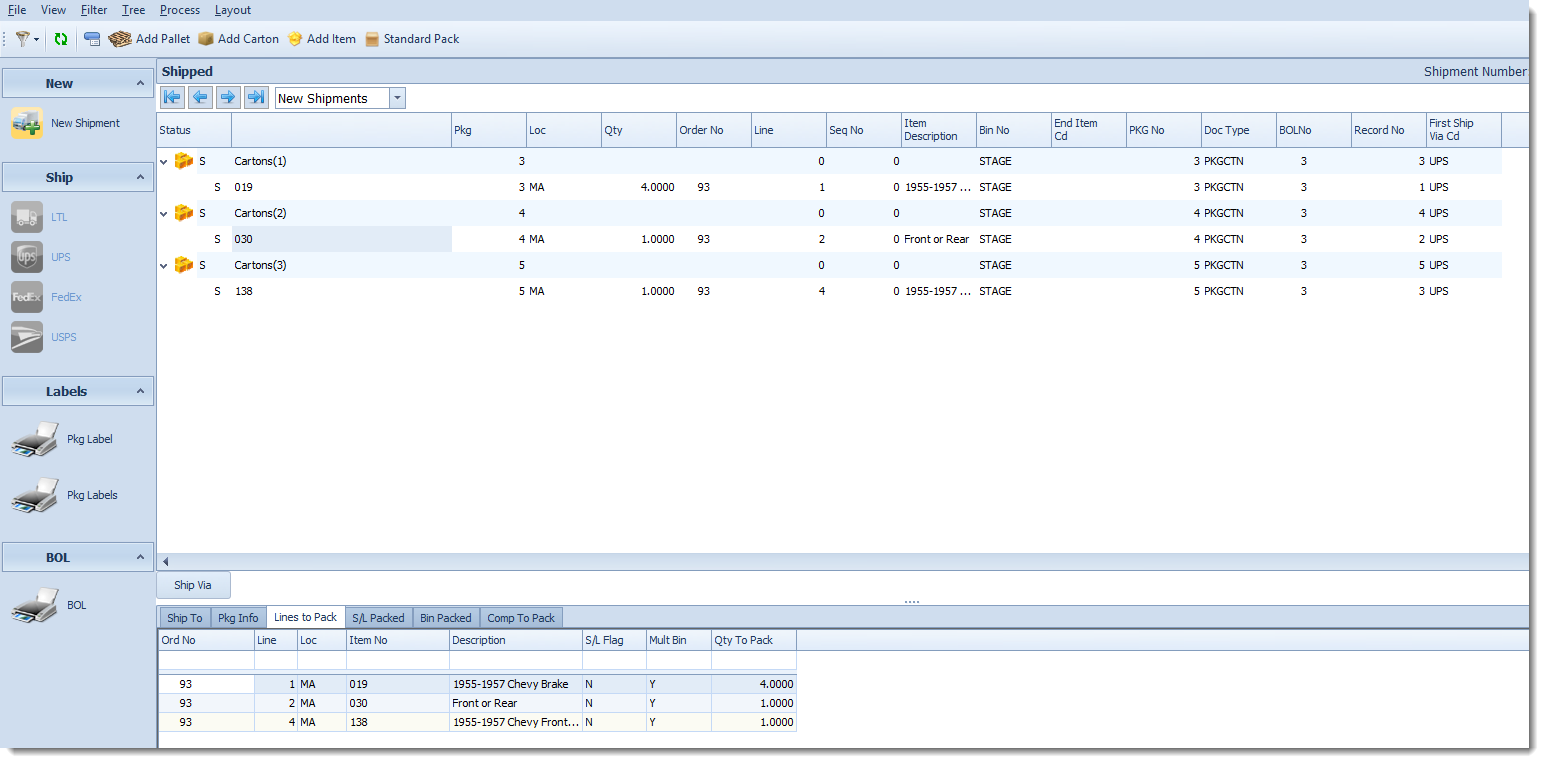 WiSys saves item/carton and pallet detail of every shipment. That's important when a package gets lost because Customer Service will have all the detail necessary to know what item was shipped in each box with unique tracking, serial and lot numbers.
Where can you find this information? It is saved in WiSys Agility Pick Pack Shipping Tables within the Macola Database, as well as within Macola Order Entry (Workflow too) at the Line Item Comment Level (see below).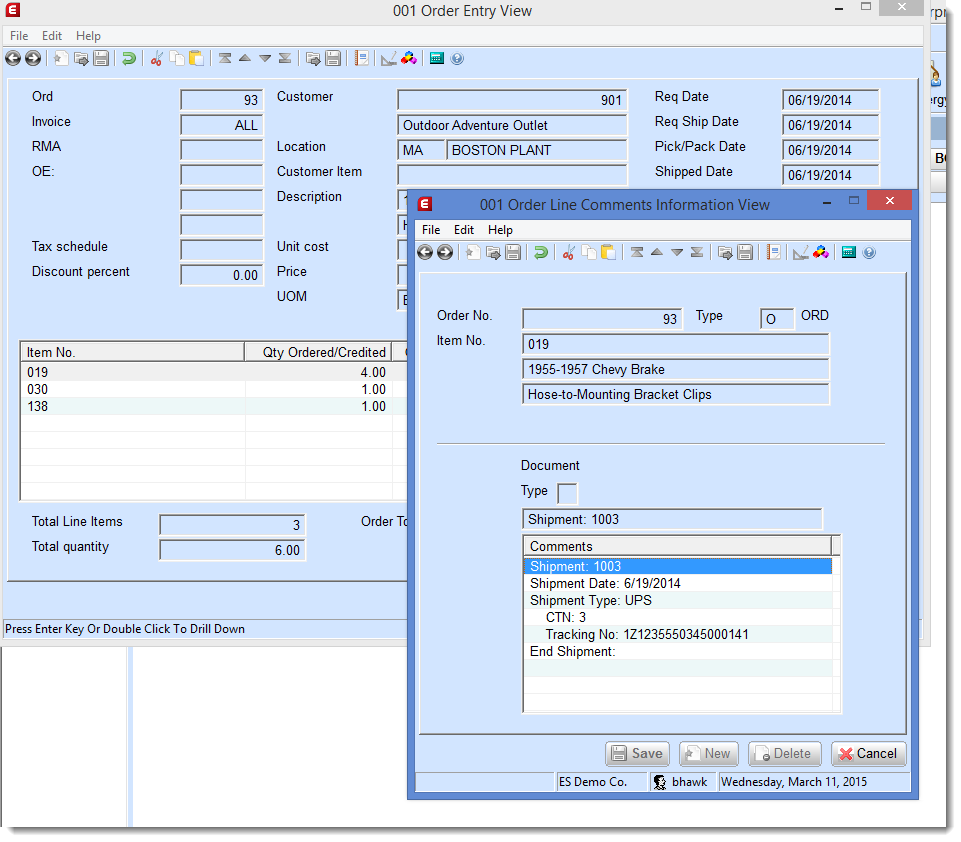 This is a similar view of the shipping information details from within WiSys Agility Explorer.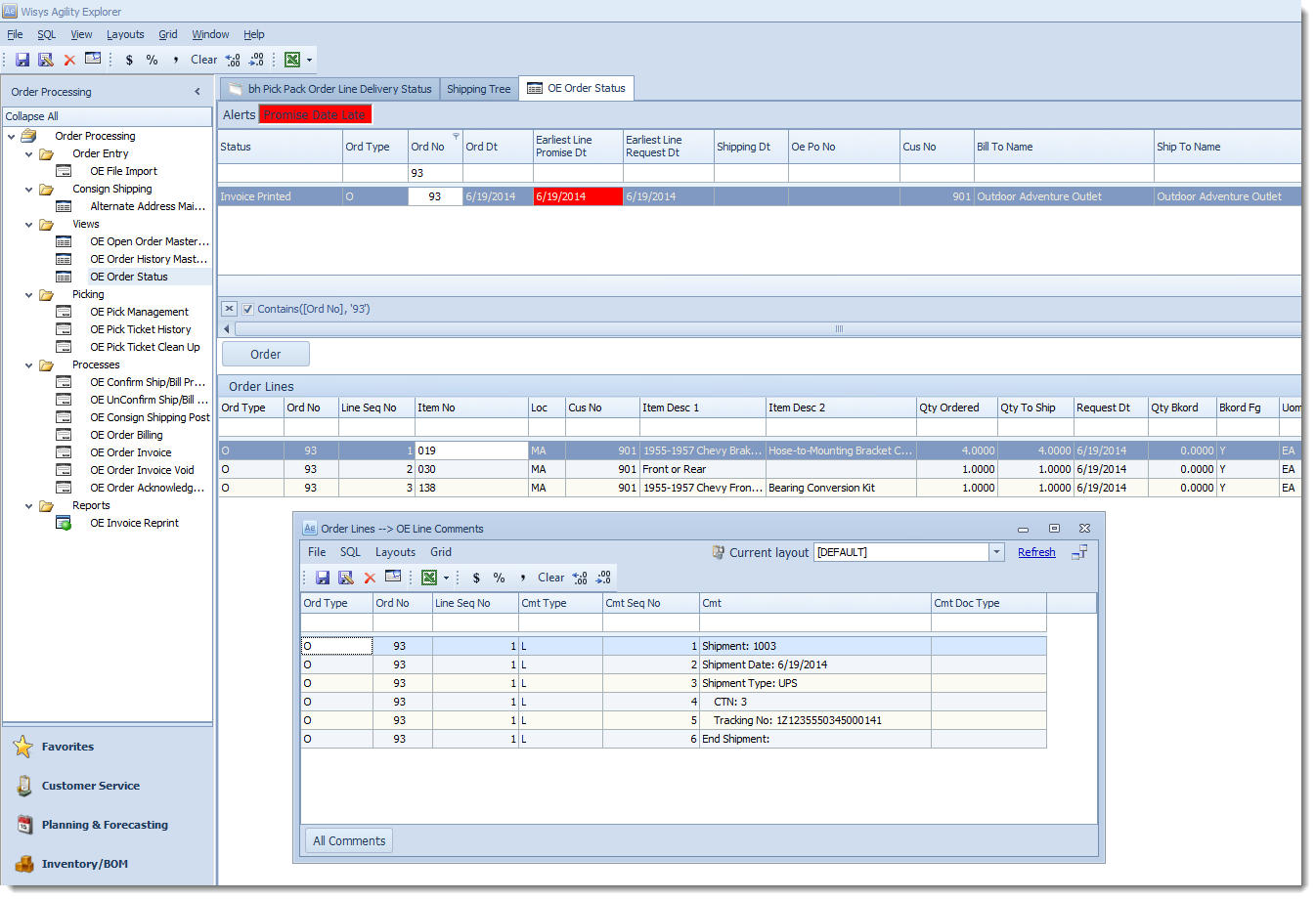 And another view from a Simple Grid.

Remember how we said you can track every shipment right from WiSys? Here is how that works in the Agility Order Trace View.