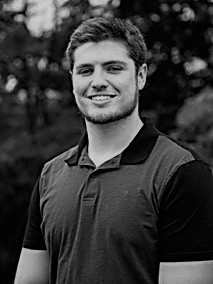 We are excited to welcome Chase to the WiSys consulting team this year.
Chase has a background in warehouse management and SAP Business One. Chase began working with warehouse management by implementing Lean Six Sigma solutions for a series of warehouses in the medical supply industry.
Before joining the WiSys team, Chase helped introduce Honeywell's voice guided picking solutions to the SAP Business One ecosystem. Chase also founded his own consulting firm specializing in the sale of SAP Business One and Artificial Intelligence solutions.
Chase is a graduate of Saint Vincent College where he majored in Marketing with a minor in Operational Excellence. In his time there, Chase also completed the school's SAP Business One Training Program and earned his Lean Six Sigma Green Belt.
Being from the Pittsburgh area, Chase is an avid football fan. He is also a former athlete who loves staying active and spending time outdoors.
You can learn more about the WiSys team here: Meet the WiSys Team.