Today we are going to take a look at using WiSys Agility for directed order staging.
Many times people need more direction when working in the warehouse. Directed order staging provides extra guidance around the warehouse to help in the ways below.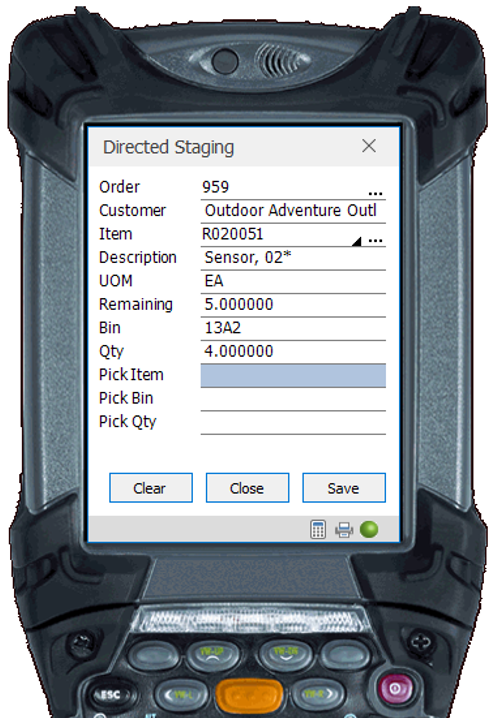 Reduce movement around the warehouse
Directed order staging helps reduce employee movement in the warehouse. If workers are searching too much to find items, directed order staging can add automated guidance and dynamic item selection. A handheld scanner is used to tell workers where to go to get each item and confirm they are picking the right items.
Stop over processing 
Over processing happens when people have to do things over and over again to get something correct. Directed order staging eliminates the need to double or triple check processes, potentially reducing the number of people needed to perform each task.
Stop picking the wrong item
Another option with directed order staging is item validation. This prevents workers from picking the wrong item as they move throughout the warehouse.
Watch the video below to see directed order staging in action!
Warehouse Management Solutions for Macola Software
Ready to get started with a modern Warehouse Management System? WiSys Agility solutions have been designed to achieve efficient Warehouse Management, Supply Chain Management and Automated Inventory Management. Contact us to learn more.