Go beyond the walls of your Warehouse. WiSys Agility Web Explorer (AWE) delivers Macola / Synergy information out-of-the-box and ready to go. You can deliver browser reporting information in minutes without having to be a programmer. It's much easier to work with than Microsoft SSRS and just as easy to work with as Crystal Reports.
Agility Web Explorer – Taking the Slack Out of Your Information Supply Chain
Join Bob Hawk, WiSys Director of Sales, for a quick overview exploring Agility as a browser application created specifically for Macola Software.
Date: Thursday, October 17
Times: 10am & 2pm EDT
WiSys Agility Web Explorer is available to all Macola users, not just for warehouse management!
If you are using Macola Software: Progression, ES or M10, you have the right environment for this technology and can plug it in immediately.
Be the first on your block to deliver Macola information as Reporting Grids, Transactional Process Grids or Analytical Dashboards. There are many people in your information supply chain who are asking for specifics: outside sales reps, distributors, customers, vendors and others, all needing targeted information. Stop printing reports, emailing spreadsheets and returning phone calls—all to answer the same questions. Go real-time with Agility Web Explorer and take the slack out of your information supply chain!
If you are a WiSys customer today you already have these capabilities – you just need Agility Web Seat Licenses. If you have experience using Agility Explorer on your desktop now, you can expand directly into a browser. Agility Design Studio works the same for the desktop as it does a browser.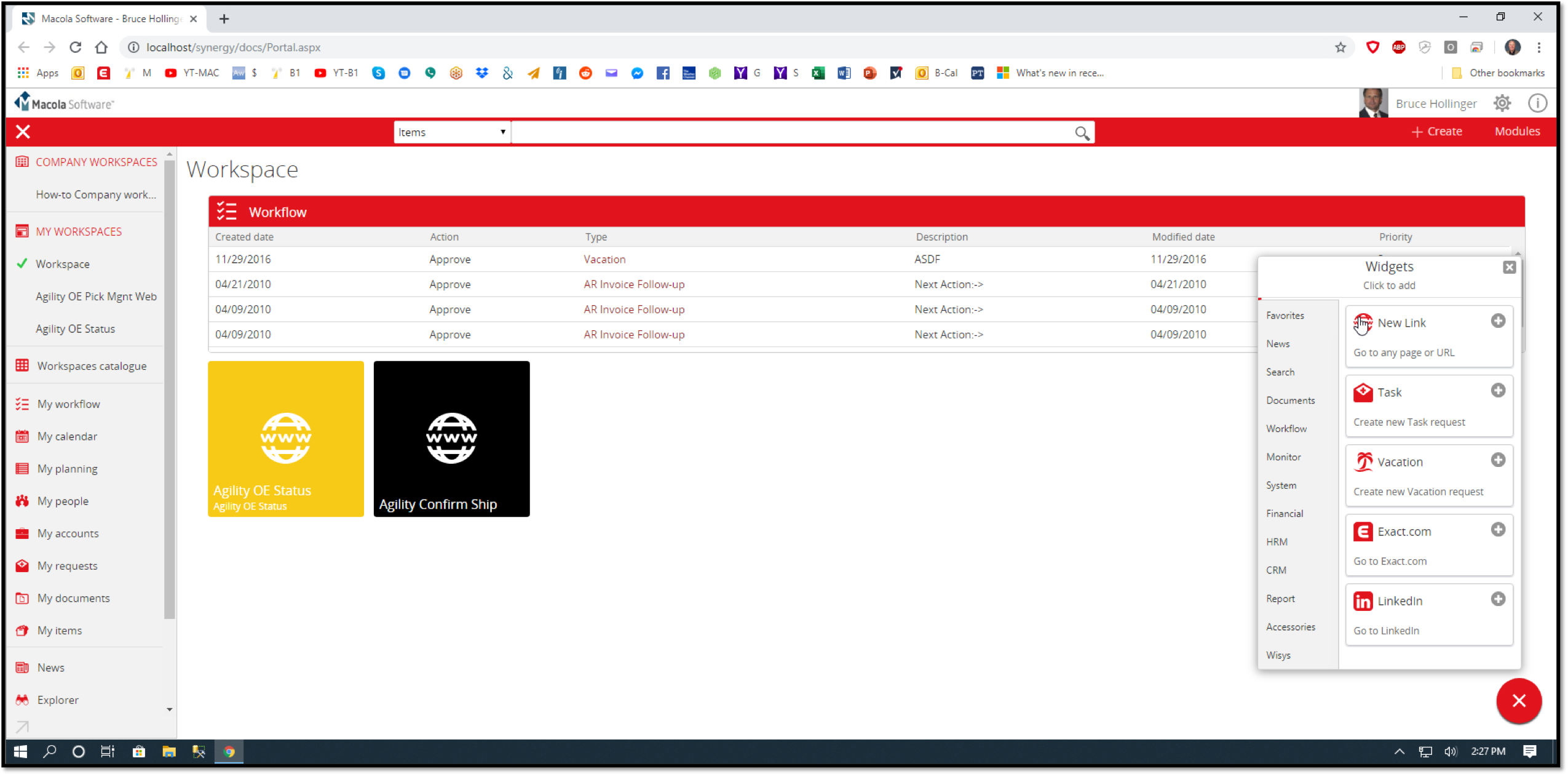 Comments