The Flexible, Out-of-the-Box WMS for SAP Business One
See how WiSys Agility Essentials improves business processes and creates a real-time warehouse and reporting environment for SAP Business One!
This webinar will walk you through receiving and putting away a purchase order, moving materials, production issue, return, receipt and filling and shipping a sales order. You will see how WiSys provides real-time information about what is happening within your warehouse.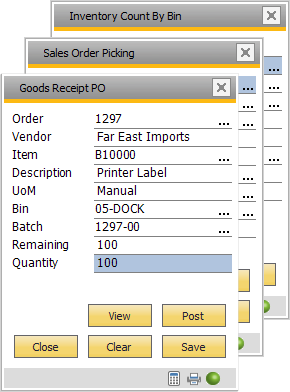 During this webinar you will learn how WiSys Agility Essentials:
Integrates seamlessly with SAP Business One
Allows users to record all business transactions in real-time
Improves business processes and customer service
Provides up-to date information about what is happening in your warehouse
Creates a real-time reporting environment
Automates unique business processes
Can be modified without writing a single line of code