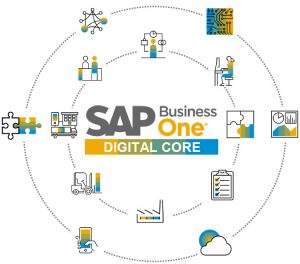 We are excited to announce our Agility Reseller Program for SAP Business One® partners. The full suite of WiSys Agility products, which includes Essentials, Fulfillment, Pallets, Shipping, Design Tools, Desktop and Desktop SCM, are now available for resale to the SAP Business One® partner channel.
All Agility products are SAP Business One® Integration Certified by SAP® for both the Hana and SQL database platforms.
About the WiSys Partner Program for SAP Business One
There are three different partner programs designed to meet the needs of the SAP Business One VAR ecosystem: Referral, Silver and Gold.
Referral Partner Program
A Referral Partner simply refers the prospect to WiSys for lead qualification and follow up. If WiSys identifies a prospect which is already the Partner's SAP Business One partner of record, WiSys will notify the partner and they will receive a commission upon the sale. WiSys leads the sales process and the end-user will become a direct customer of WiSys. Referral Partners will receive a commission on products sold and payment received.
This program is ideal for SAP Business One Partners who are engaged in new opportunities where the WiSys Agility solutions will help win a deal. WiSys would then help in moving the partner into the Silver Partner Program.
Silver Partner Program
The Silver Partner Program allows a partner to sell all WiSys Agility solutions. Partners can provide end-user consulting services for Agility Essentials, Agility Label Designer and Agility Desktop Explorer. A Silver Partner signs the WiSys Reseller License Agreement and WiSys participates in the sales process, including project estimating.
WiSys will provide extensive sales and marketing materials and a Not for Resale copy of the Agility Essentials, Label Designer and Explorer software to be used for training and demonstrations. The Silver Partner performs first line support with their end-user customer and will receive a commission on all WiSys products sold.
Gold Partner Program
The Gold Partner Program allows a partner to sell WiSys Agility solutions and provide all professional services to the end-user. Benefits and requirements are the same as the Silver Partner Program. A Gold Partner can provide professional services on all "Advanced" modules directly to the end-user.
New Director of Product Marketing Will Support Partner Program
To support the SAP Business One® partner program and to add additional functionality to the WiSys Agility products, WiSys has hired Scott Long as the Director of Product Marketing. "I am excited to join the WiSys team. I look forward to using my experience as a VAR to build relationships with partners and grow the partner program," says Scott.
Scott comes to WiSys with over 30 years of ERP software experience as a VAR. The last 14 years he has worked exclusively with SAP Business One® developing add-ons, implementing the software in manufacturing and distribution organizations and running a successful VAR program. He also has a bachelor's degree in Business Administration with majors in Computer Science and Business Management from Kent State University.