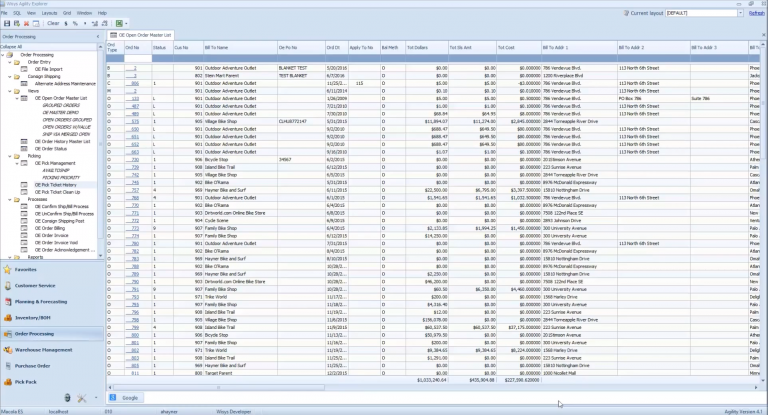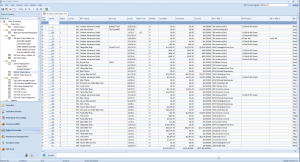 This blog post is part of the Agility Explorations series. The purpose of Agility Explorations is to share best practices on how to use all the WiSys Agility Explorer tools effectively. Today we are going to learn more about Macola Order Management and take a look at the Agility OE Open Order Master Grid in Agility Explorer.
The Agility OE Open Order Master Grid in Agility Explorer is a very powerful grid that provides a lot of information about your customer orders in Macola. You are able to view open customer orders, quotes, master orders and credit memos all in a grid style format.
Orders can be filtered by order header information, such as order type, order number, status and customer name. You can then drill into orders from the grid to get real-time information, including billing and shipping information, comments on orders, header and line audit trails and POP and Shop information.
You can also take action from the grid and convert quotes into open orders. Once the order is shipped you can view tracking information to know where each order is and when it will be delivered.
All of this information is updated in real-time so you can provide accurate order status information to customers.
In the video below, we demonstrate what you can do with the Open Order Master Grid in Agility Explorer.
Watch more videos in the Agility Explorations series:
Macola Order Management
Agility Daily Order Calendar View
Agility OE Open Order Master Grid