Manufacturing Execution
Real-time production reporting
POP Manufacturing Execution and Work Center Reporting for Macola
Relevant to the Warehouse
Our Production Order Processing module for Macola provides users with a simple and powerful manufacturing process designed to back-flush Bill of Material Components and record finished good material. WiSys POP Execution takes this simple process and makes it relevant to the warehouse by allowing you to identify Bill of Material components as material that should be issued to a POP order instead of simply back-flushed. This is particularly important when your raw materials are serialized or lot controlled because you can ensure that the material picker is specifying the unique serial or lot number at the moment the material is picked and associated with a specific order. Typically, this is done on a mobile data collection device and can also be done at a workstation using WiSys POP Desktop.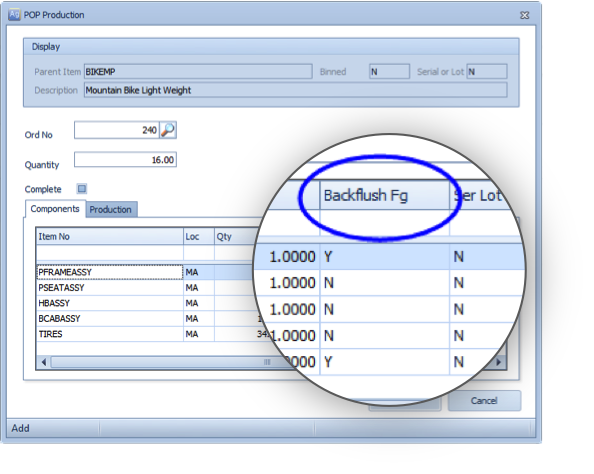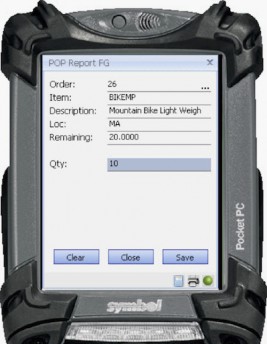 Mobile Data Collection
POP production of Finished Goods can also be recorded using a mobile data collection device or on a workstation including reporting production of complete pallets. At the time of production, serial or lot information as well as bin location will also be identified and recorded in Macola. POP production is also the transactional event where you can issue entire pallets easily to an order and report completed pallets of finished goods using WiSys Pallet Management for Macola.