IFS Industries is a family owned and operated company that manufactures DURAPRO™,  the leading U.S. brand of high performance adhesives and coatings for industrial, contractor and do-it-yourself customers worldwide.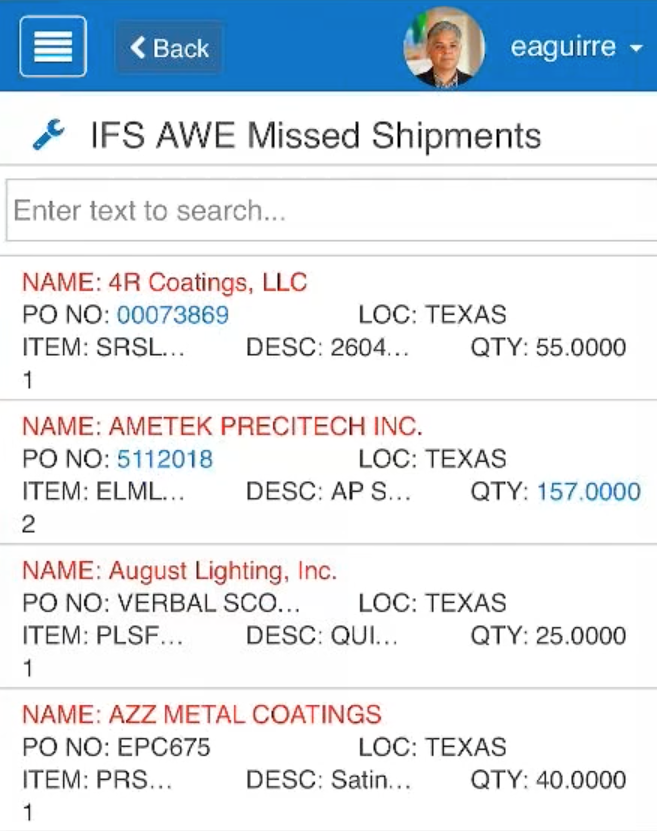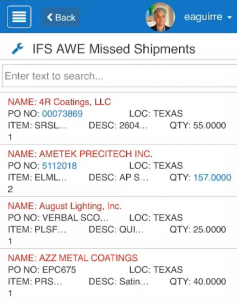 Enrique Aguirre, the Director of Technology at IFS, recently shared how they are using WiSys Agility Web Explorer to track missed shipments in Macola on their mobile devices.
"Our customers are factories who are trying to schedule their own production. So if we miss a shipment it is pretty bad, but it does happen. As long as we get that information quickly and we communicate that with our customers then we can have a good partnership with them," explains Aguirre.
In the video below, you can see how the missed shipments application works. Typically each individual salesperson gets their own list of missed shipments. Hopefully the list is always empty, but when it is not, they are able to view the exact status of the order, including an order summary, production information, what has been completed, inventory information and shipping status. That information allows the IFS salesforce to communicate back to the customer about the status of their order. Normally to get this information you would have to make a phone call and talk to the production team and someone would have to dig that information out to get it back to the customer. This application streamlines that process to get information to customers faster.
"In order to do this you have to have the capability to have statuses and steps that you capture in the system over and above what Macola provides. Because of WiSys applications we are able to make that information available in the system and create these great phone apps."
To create the missed shipments application, Aguirre is using WiSys Agility, Agility Mobile and Agility Web Explorer.
"It's awesome to see all these different technologies working together to provide information to people."
– Enrique Aguirre, Director of Technology at IFS Industries