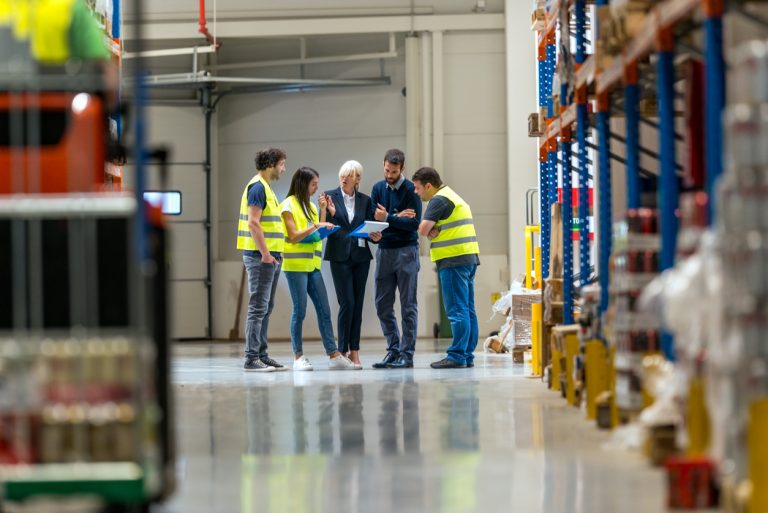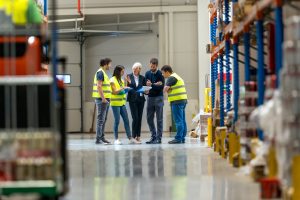 WiSys has released a new innovation for Macola Software with a new edition of Agility Shop Floor. This new Shop Floor solution integrates with Macola using Agility Explorer for material and labor data collection.
Agility Shop Floor streamlines shop floor reporting tasks and is a must have if your company is using Macola Shop Floor. This solution is easy to use, fast and visual or touch screen oriented, which is what you want on the shop floor.
Agility Shop Floor for Macola Summary
Agility Shop Floor (ASF) is available with Agility Build 568.3 February 2020. ASF supports Macola Progression, ES and Macola 10. The original WiSys Shop Floor Work Center Reporting (SFWCR) is still available. If you own SFWCR then you own ASF as well. ASF is included with a WiSys Named or as a Modular Solution. ASF is licensed as a Named User or as a Seat License in Modular format. ASF as a kiosk on the shop floor requires a WiSys License as a unique workstation name. ASF is not licensed by a Macola manufacturing employee ID number. ASF is a Windows Application and needs a device with MS Windows.
Watch the video below for an overview of the new Agility Shop Floor Solution for Macola
Agility Shop Floor for Macola includes:
Scanner or Desktop Applications
Agility Shop Floor Console
Operational Labor Capture and Reporting
Finished Goods Reporting with Label Printing
Material Issue, Return
Reporting for Scrap, Rejects, Machine Time, Downtime
Batch Printing of Shop Packets or Material Pick List
Grid Style Variance Reporting
Shop Floor Analytics and Graphical Reporting
Shop Calendar and Order Rescheduling
Applications built with Agility Visual Studio
Agility Shop Floor Console is Your One Stop Shop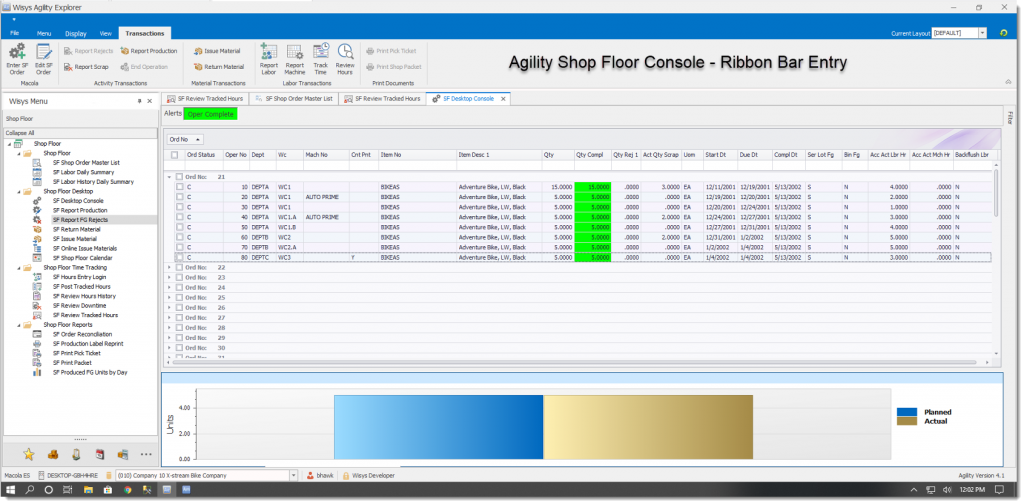 Agility Shop Floor Labor Captures Operational Labor Start
Simplified User Interface for the Shop
Multiple Job Capture and Reporting
Use with Keyboard, Scanner or Touchscreen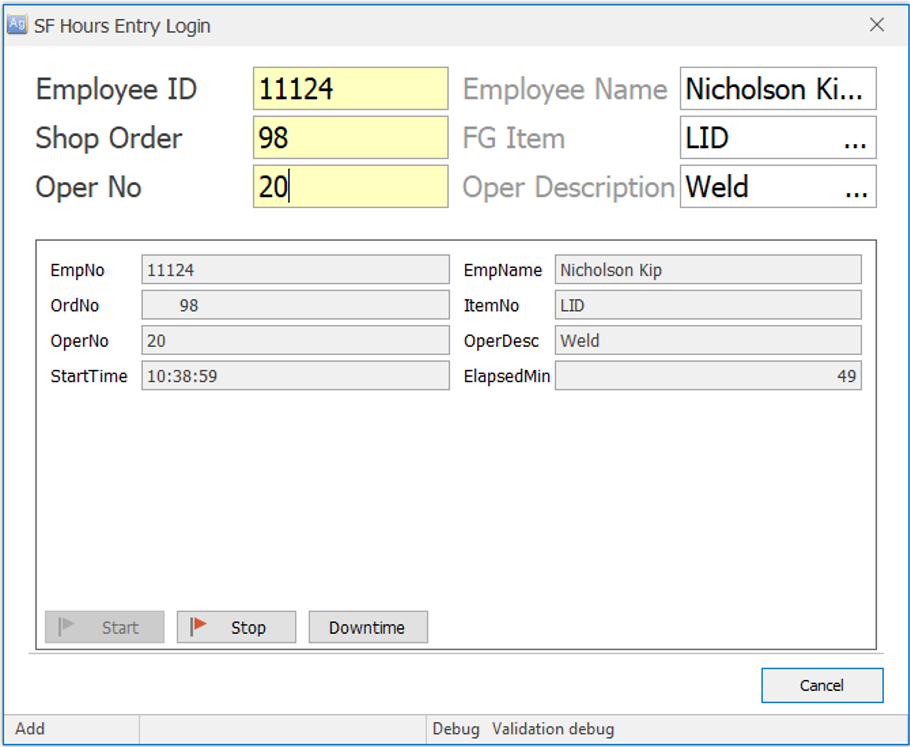 Agility Shop Floor Stop Time Reports Operation Quantity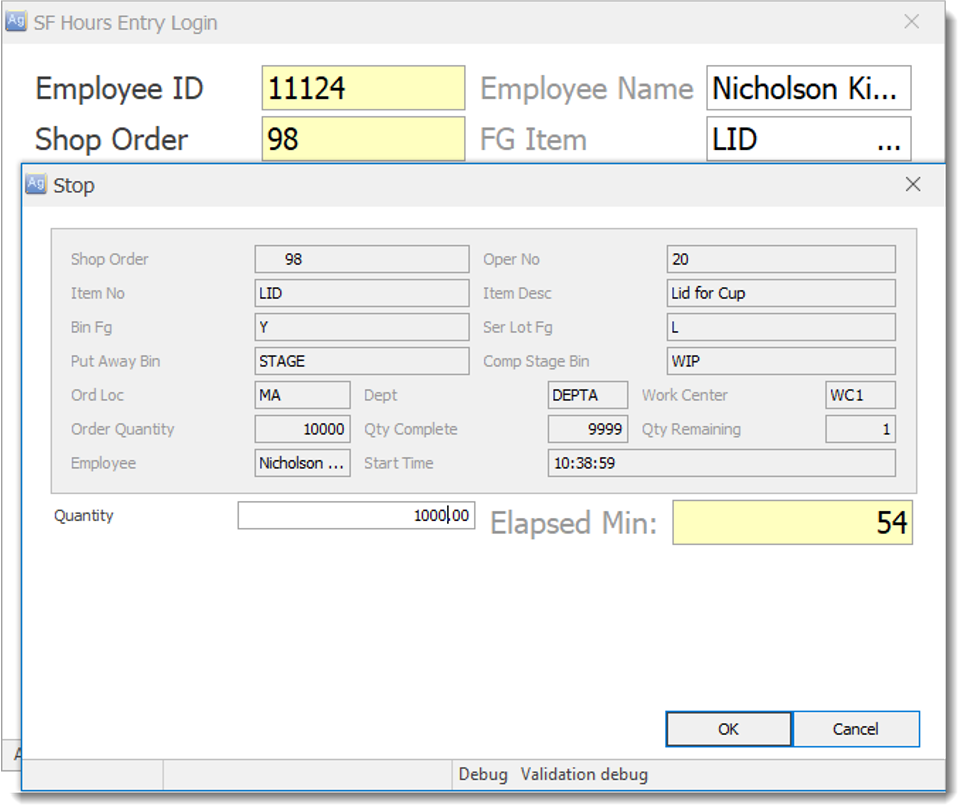 Agility Shop Floor Stop Time Reports Finished Good Quantity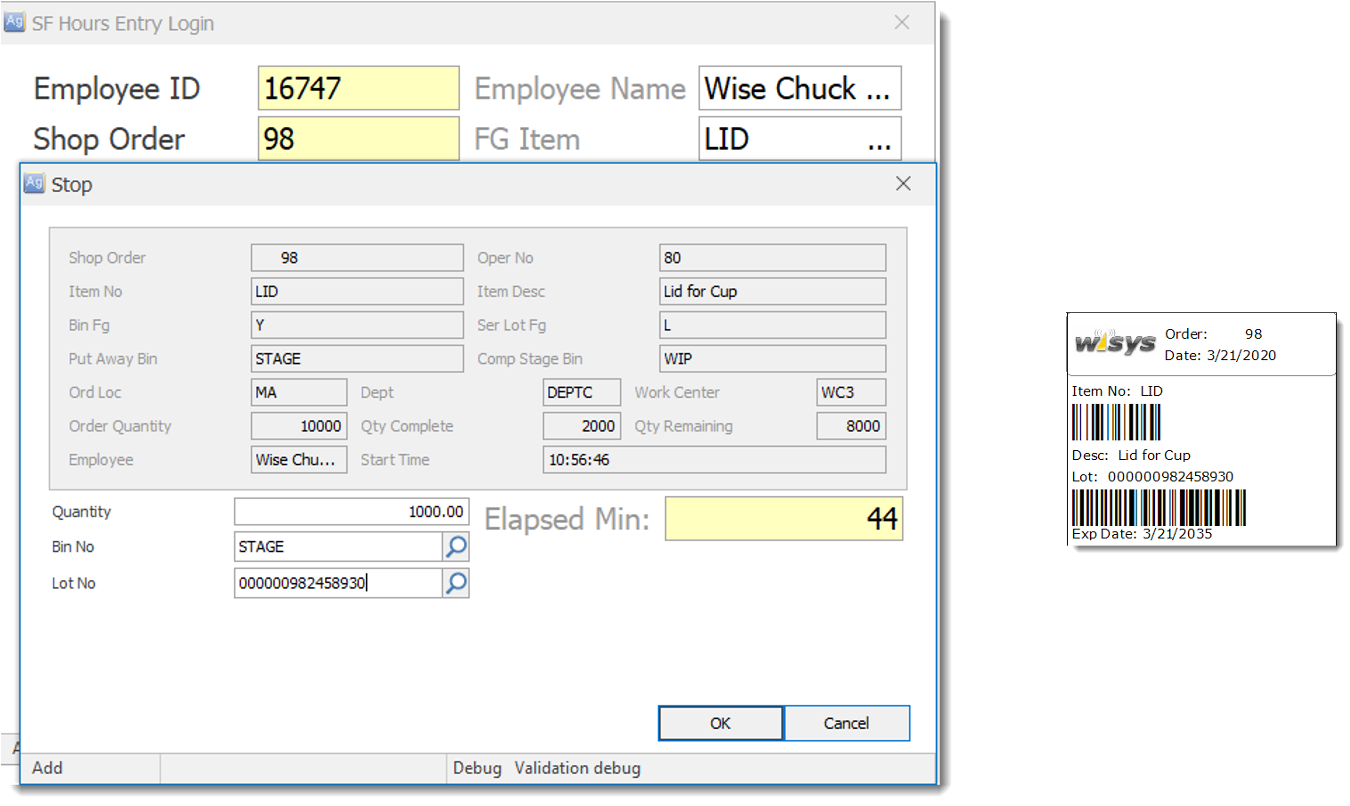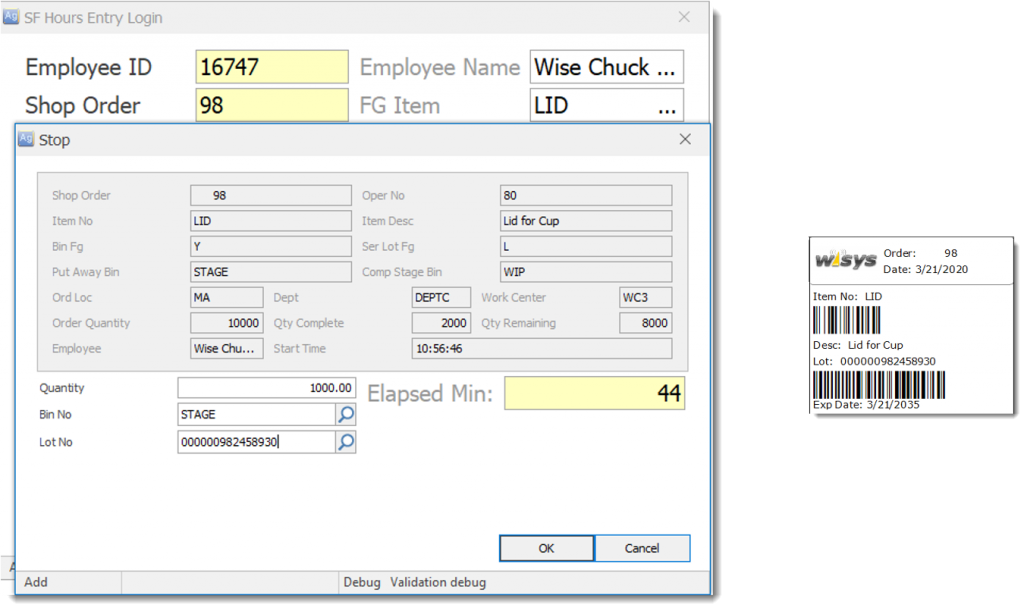 Agility Shop Floor Can Review, Edit and Split Time Between Jobs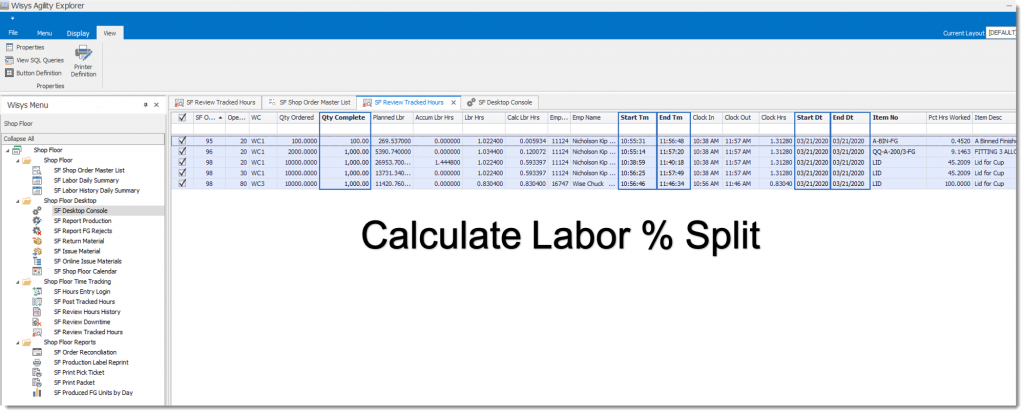 Agility Shop Floor Material Issue and Return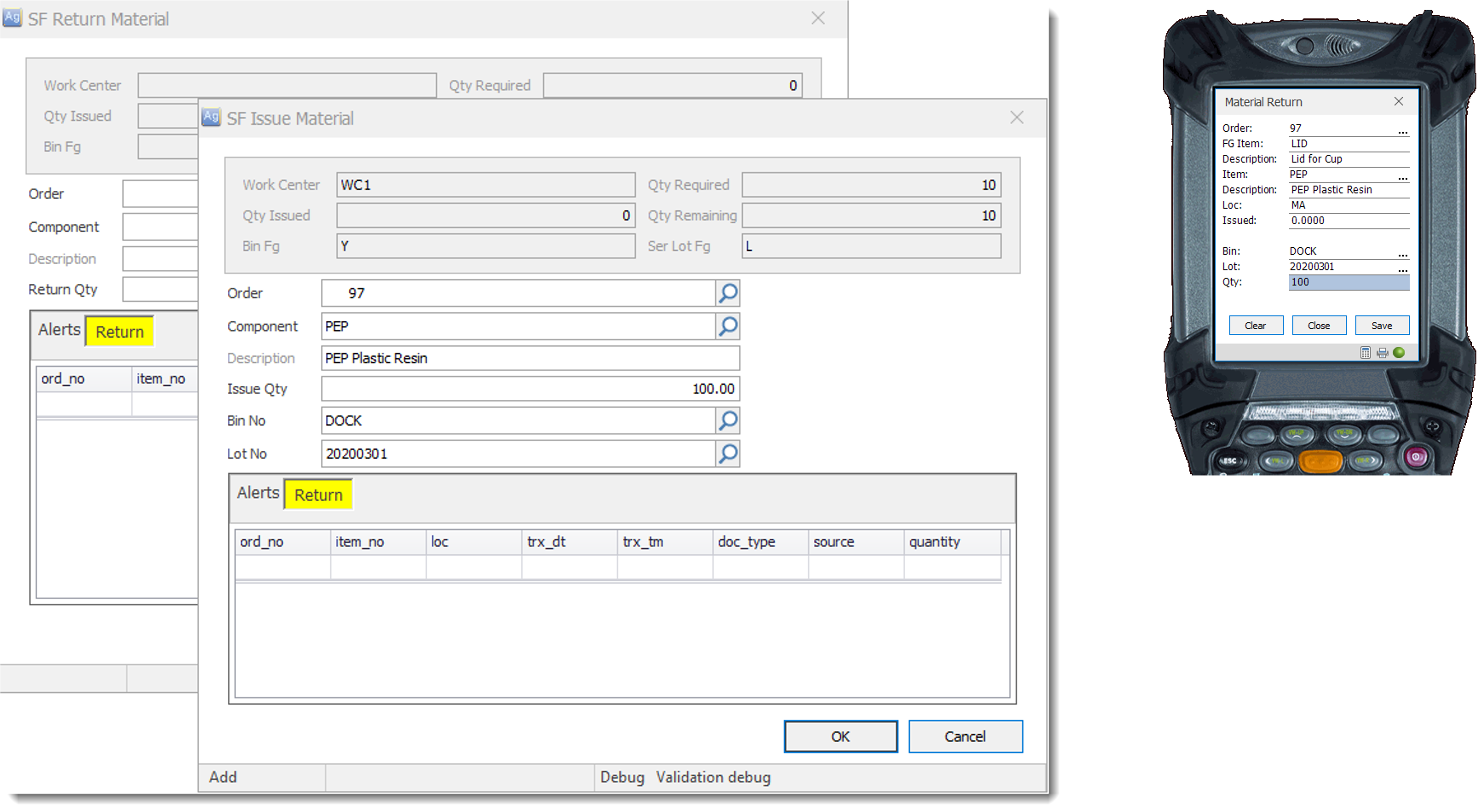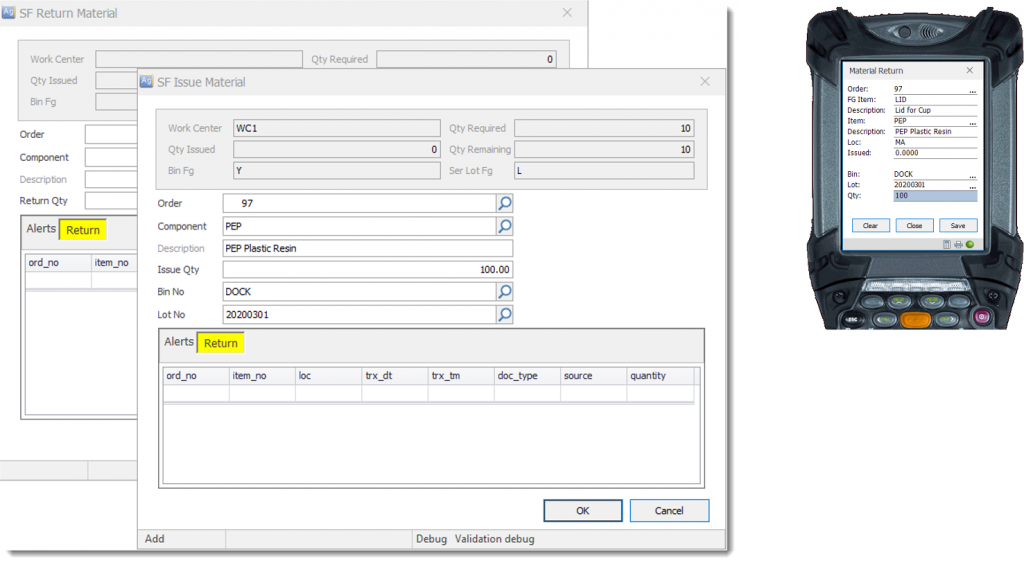 Agility Shop Floor Optional Reporting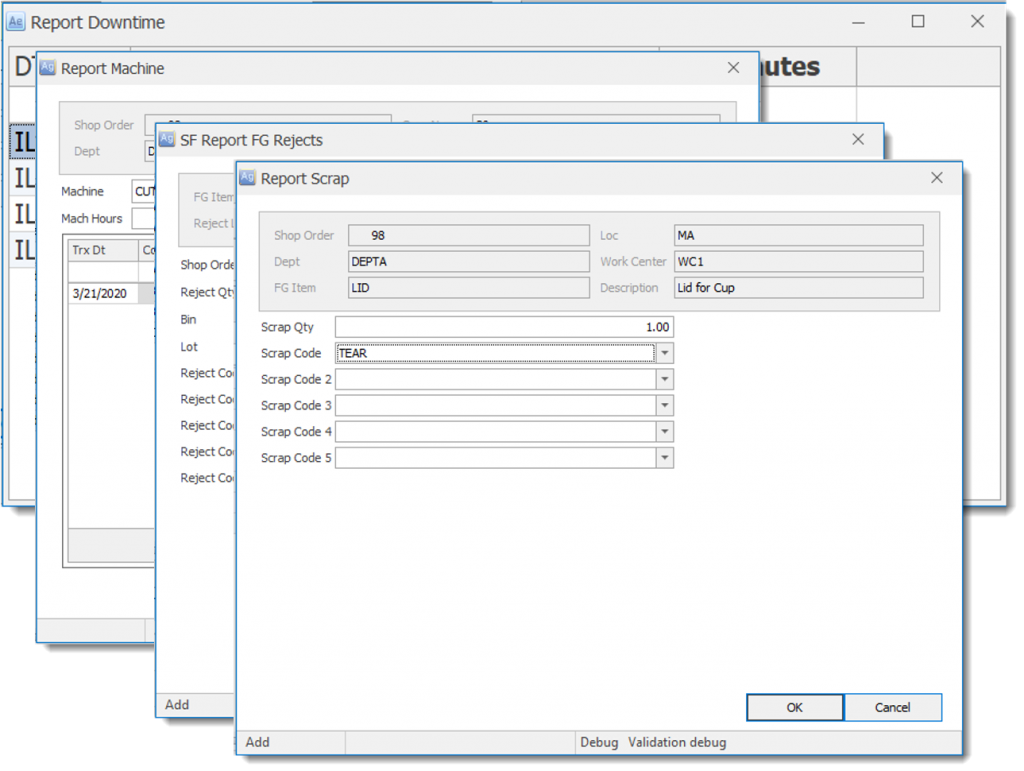 Agility Shop Floor Document Printing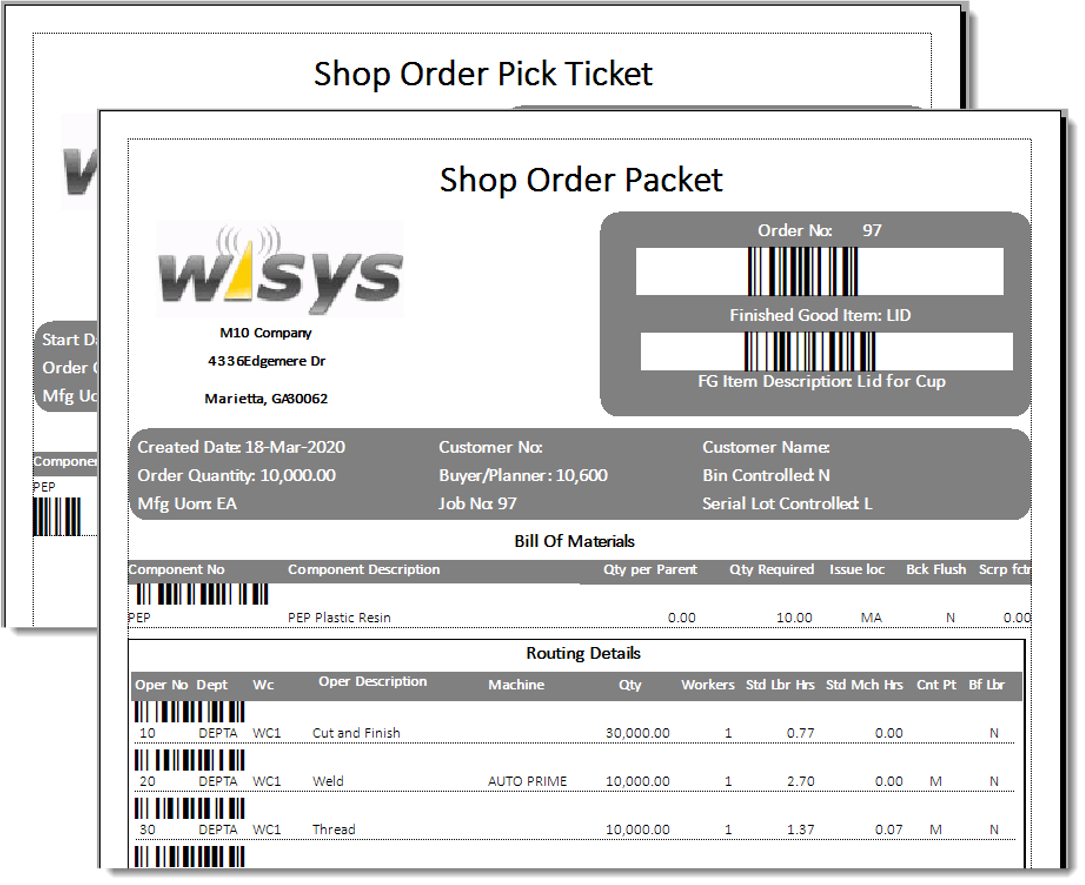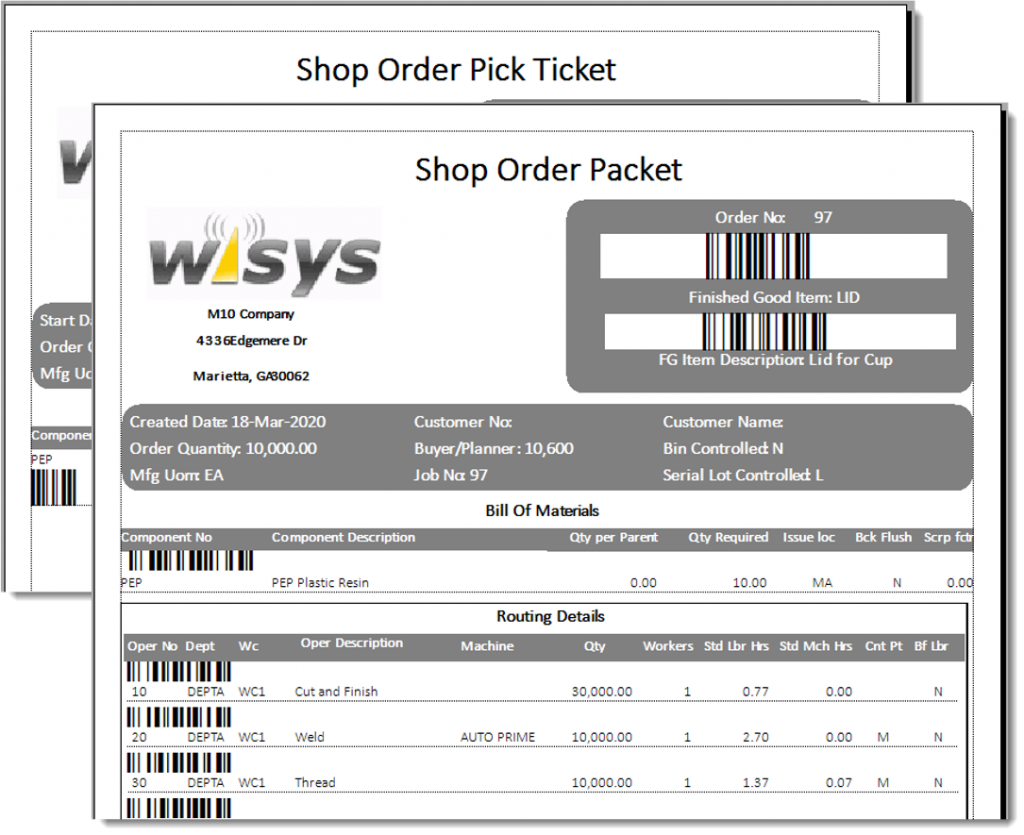 Agility Shop Floor Order Reconciliation – Variance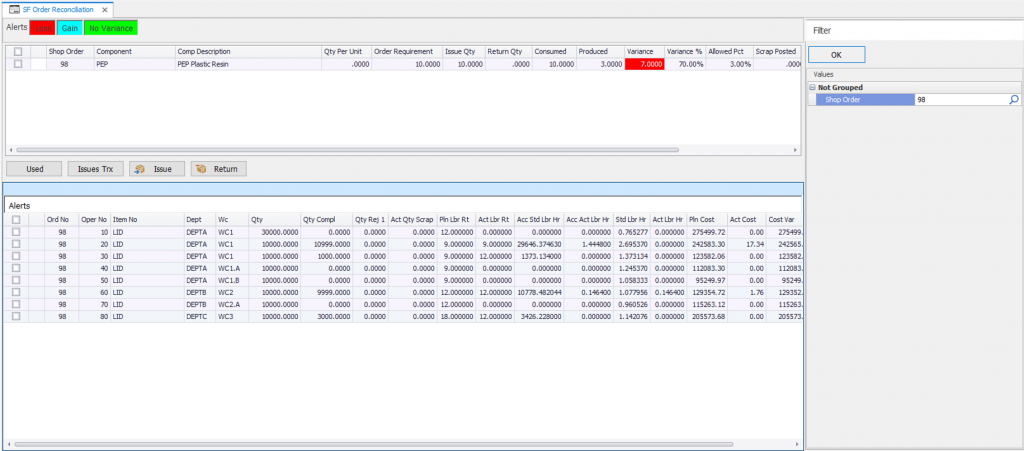 Agility Shop Floor Analytics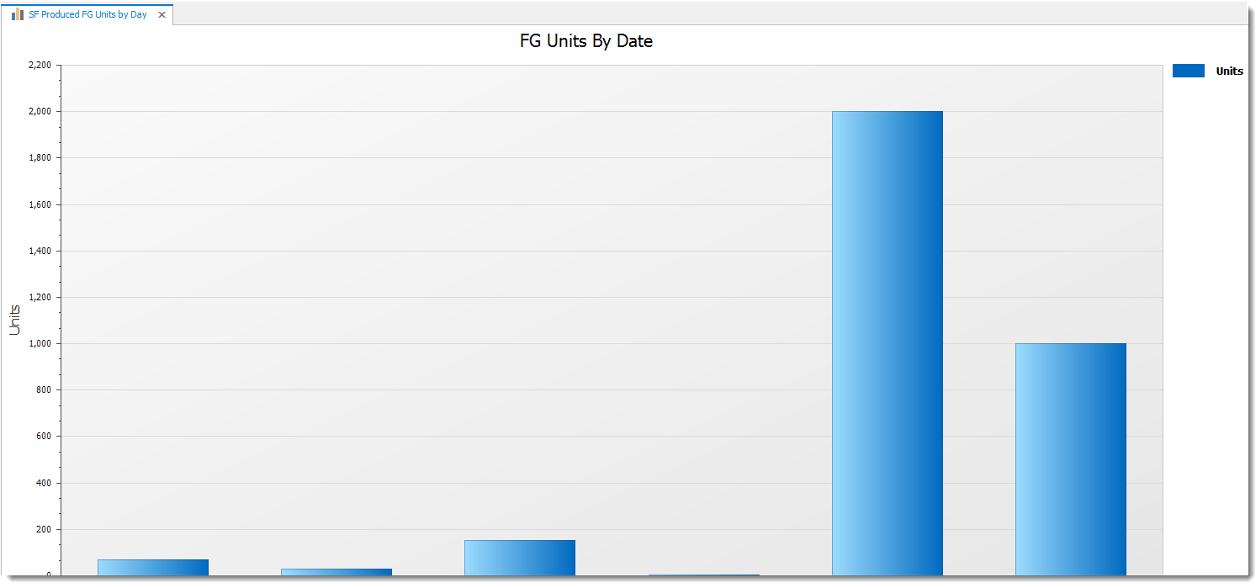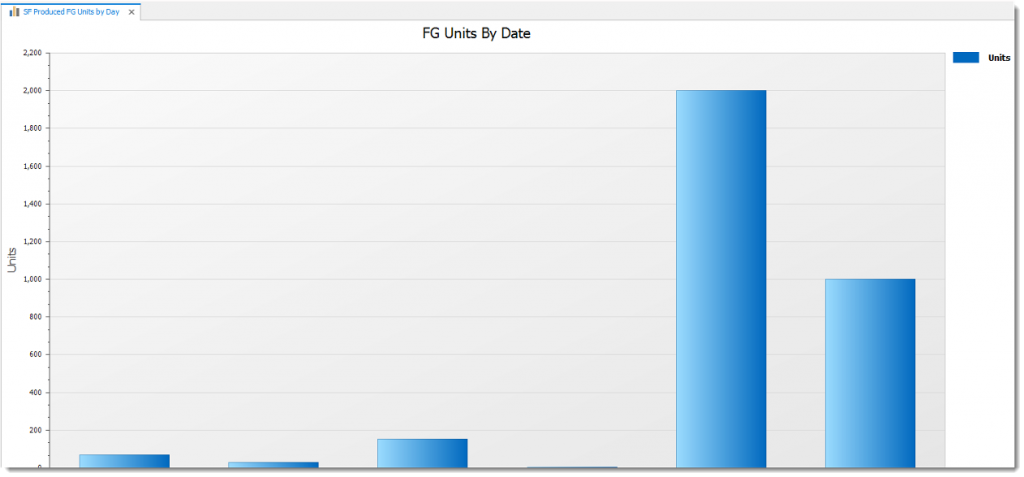 Agility Shop Floor Calendar and Schedule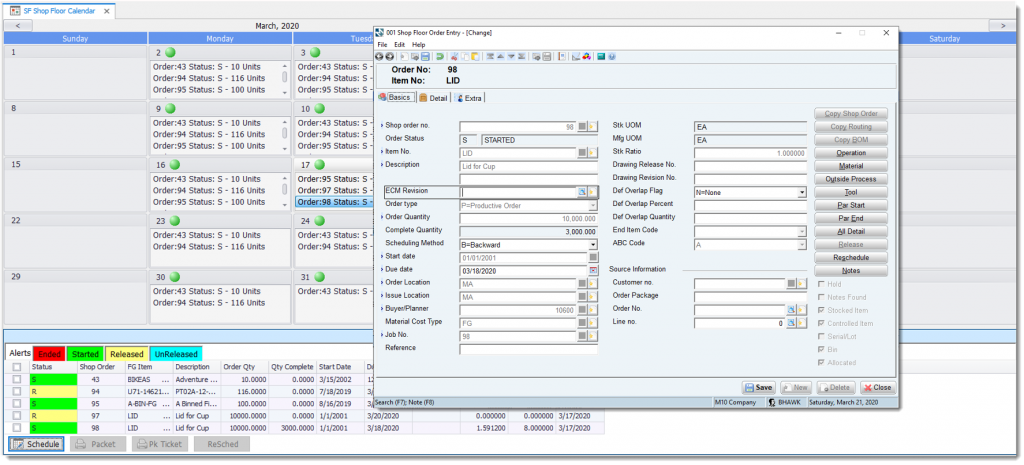 Agility Design Studio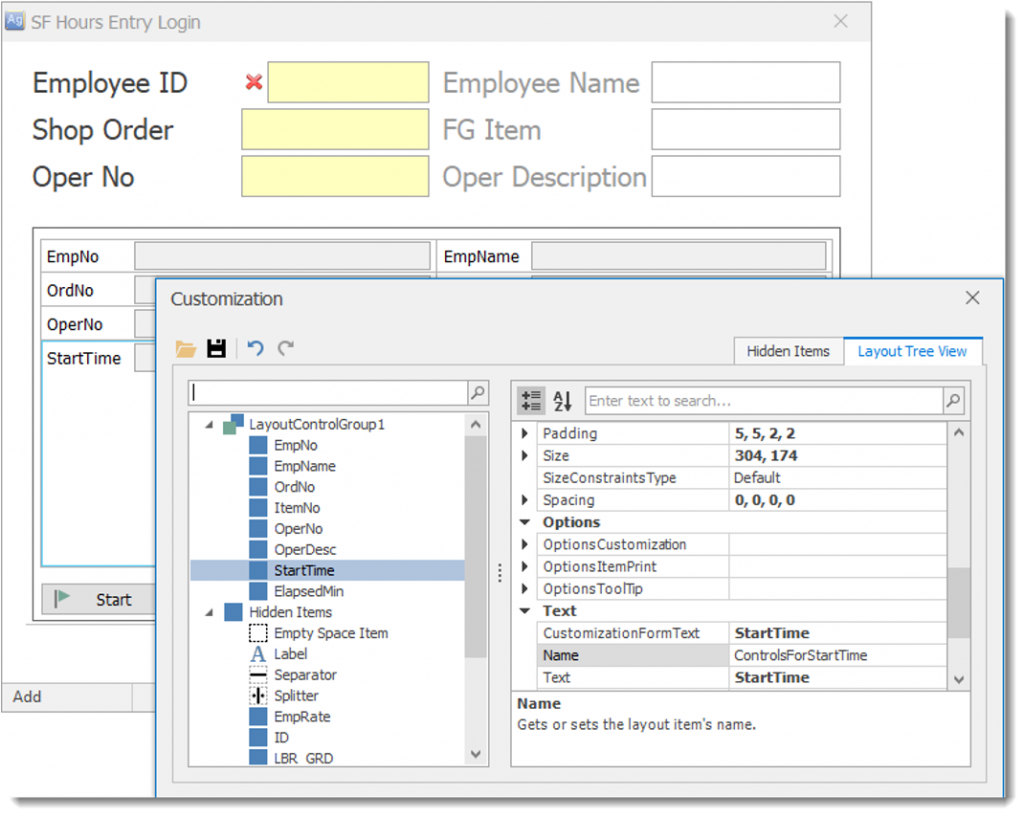 WiSys Warehouse Management System for Macola
WiSys WMS solutions for Macola are purpose-built to automate unique business processes and allow agile business decisions based on real-time data. Contact us to learn more.