Still getting started with WMS? A little planning can go a long way. Check out our tips and best practices below to help you get started with a warehouse management system.
Top 5 Things to Consider When Getting Started with WMS
1. Warehouse Organization
Think about how raw materials and finished goods flow through your facility from receiving to shipping. Consider each touch point in that workflow and where the business system transactions need to occur. Consider space available in each key area. Maximize square footage – are ceilings high enough for pallet racking or is floor storage the only option?
Importance of Bins
A Bin is the smallest available unit of space in a warehouse. It describes the position in the warehouse where goods are stored. Bins are necessary for warehouse organization so you know the actual quantities of what's in your inventory and exactly where it is located in the warehouse. Bins also allow you to validate your inventory more quickly because you are able to count at the bin level.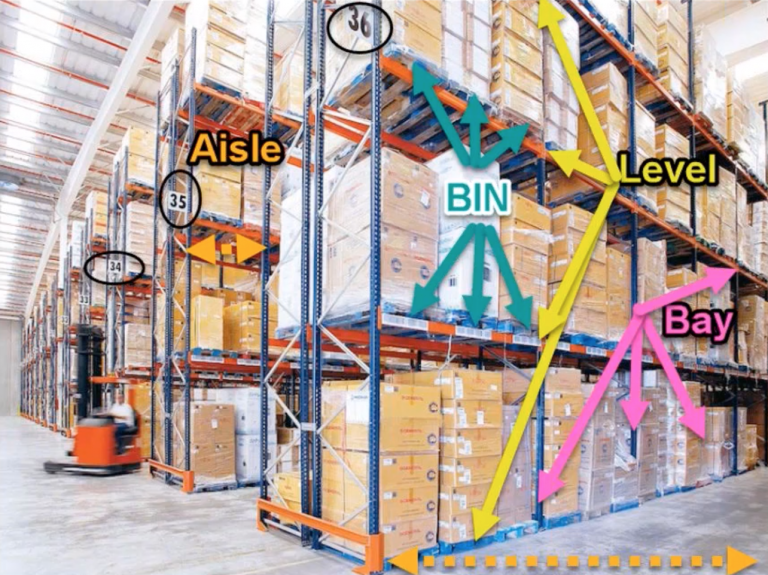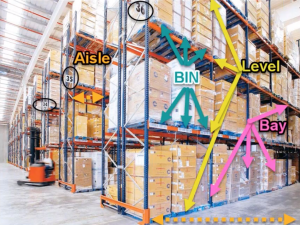 For a WMS to be successful, a logical numbering scheme is needed.
A common pallet racking scheme is:
Aisle – Bay– Level – Bin
Consider making the floor bin a picking bin for each item. Floor bins can be replenished from positions directly above.
A common floor scheme is:
Aisle – Bay – Bin
Lines can be painted on the floor to denote each bin location. A WMS can direct pickers through the aisles in logical sequence to maximize efficiency.
2. Marking / Barcoding
Marking is a barcoded visual representation of the bin numbering scheme as seen in the examples below.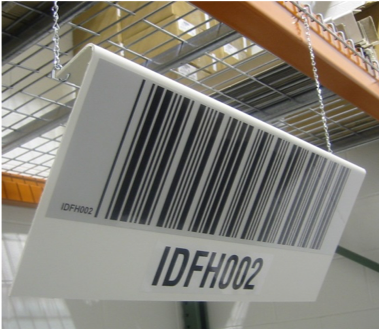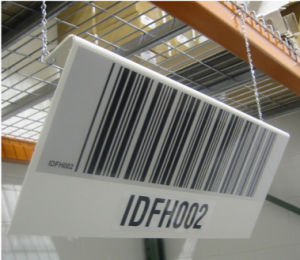 By barcoding bins, transactions can be done using a handheld scanner for data entry. This maximizes productivity and improves data entry accuracy. It also minimizes opportunities for mistakes.
When deciding on placement of bin barcodes, consider how employees will interact with the inventory (fork truck, cherry picker, pallet jack, picking cart, etc.). How they interact with inventory will determine what type of equipment is needed (see section about mobile device selection) as well as where scanning needs to occur. Considering these things will help with placement of the barcoded bin labels.
Placing the barcode at the exact inventory location will reduce scan errors. The picture below with five barcodes stacked on top of each other denotes all five levels of pallet racking in one spot at eye level. This is an example where an employee can put inventory away in level five and accidentally scan the barcode for level four.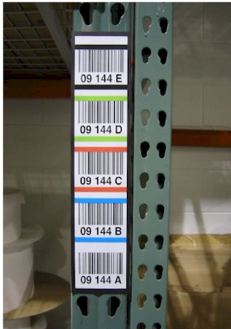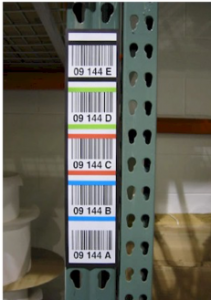 3. Wireless Infrastructure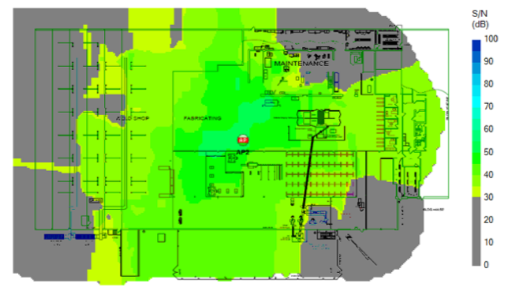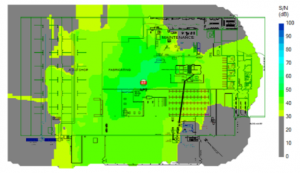 A wireless infrastructure in your warehouse is necessary for transactions with mobile devices. Wireless networks require careful planning and execution in order to achieve optimal results. This is not an area to cut corners in budgeting.
A wireless site survey is strongly recommended. The survey will provide:
Accurate count of access points required to provide sufficient coverage throughout the facility
Detailed map with recommendations of exact mounting locations
Recommendations of specific access point hardware and antenna accessories best suited to needs
Up to 40% redundancy in coverage (see Image 2)
Potential barriers and other existing conditions which would limit the effectiveness of devices
4. Mobile Device Selection
When choosing a mobile device, consider the type of transactions required and the person performing the transactions.
Below are some of the most common mobile barcode scanning devices.
Handheld with pistol grip
This type of mobile device is good when long range scanning is needed. Long range scanning is up to 45 feet. Standard scanning is up to 15 feet. Extended range is most common because it supports 3 inches to 70 feet.
The handheld with pistol grip can read both 1D and 2D barcodes. 2D barcode readers are becoming very popular because they read both 1D and 2D barcode formats.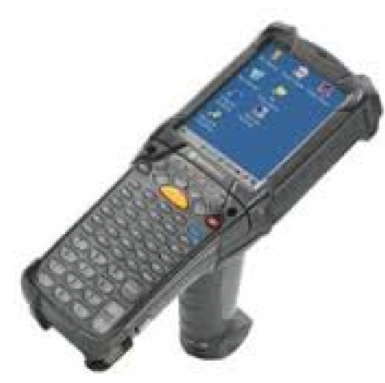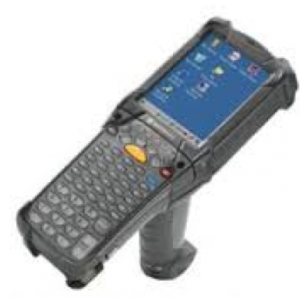 Wearable
The ring finger scanner allows for both hands to be free at all times without laying the device down.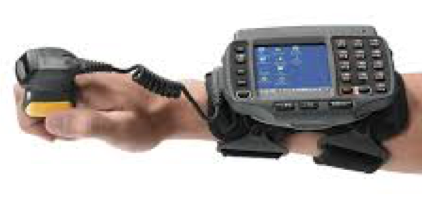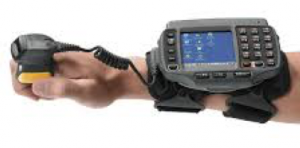 Tablet
Tablets are not as rugged and can be just as expensive as the devices above to make rugged. However they are ideal for certain applications.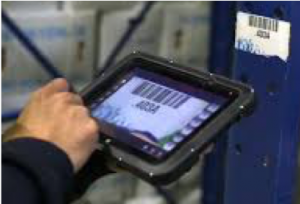 5. Printing Options
When choosing a printer, it is important to consider the type of printing you are doing and by whom it is being done.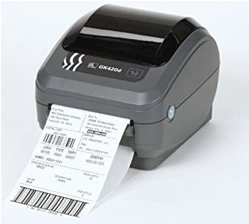 Think about locations such as receiving, production and shipping. Identify the quantity of printers by location and think about how the users will interact with the documents being printed:
Determine if multiple users per printer can cause mixed up labels or documents
One printer per production line
Determine the volume of labels or documents required and size the printer(s) accordingly.
Decide if mobile printing is needed.
Are you packing in the aisles?
Do you need to print and apply on demand at the time of a transaction?
Network printers are always recommend.
Warehouse Management Solutions for Macola and SAP Business One
WiSys has over 15 years of experience delivering WMS Solutions to customers across many industries and countries. Our solutions are purpose-built to fit unique business processes. We integrate directly with Macola Software and SAP Business One so information is updated in real-time. Contact us today to learn more about our Warehouse Management Solutions.