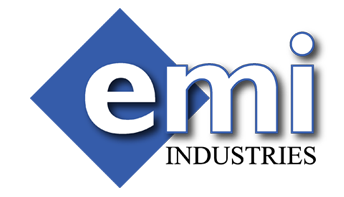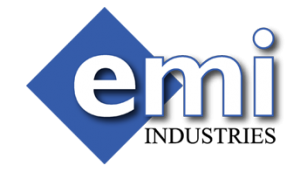 EMI Industries is an award-winning metal and millwork manufacturer of standard and customized fixtures, displays and equipment for the restaurant, supermarket and convenience store industries. With five manufacturing locations across the country and 400,000 sq. ft. of manufacturing and warehouse space, EMI provides a convenient regional source for millwork and metal products, with national and international capabilities.
Rugged Devices and Seamless Integration Eliminate Paper Problems and Difficulties with Inventory Control
When your business focuses on custom manufacturing for the food service and retail industry, it's critical to have an ERP system that can support multiple part numbers in one bin location. While the Macola ERP system otherwise met EMI Industries' needs, the company works from a non-traditional inventory method. Instead of keeping catalog items in stock, EMI Industries builds each project from scratch, using up to 50 SKUs per finished project. This requires creating custom SKUs for each project for tracking purposes. Additionally, being able to accurately estimate labor costs and time can drive efficiency and increase competitiveness.
When Dave Mueller came on as Executive Vice President and Chief Operating Officer of EMI Industries in 2016, he immediately realized that the Macola system needed an add-on to handle multiple SKUs for single projects, as well as get a handle on labor costs on the manufacturing floor. Whatever solution EMI Industries chose needed to integrate seamlessly into Macola. It also needed to leverage rugged handheld devices for scanning and labor tracking, as the company has both metalworking and millworking environments. This would allow the company to manage projects across five locations, with approximately 400 employees.
Finding Seamless Integration in WiSys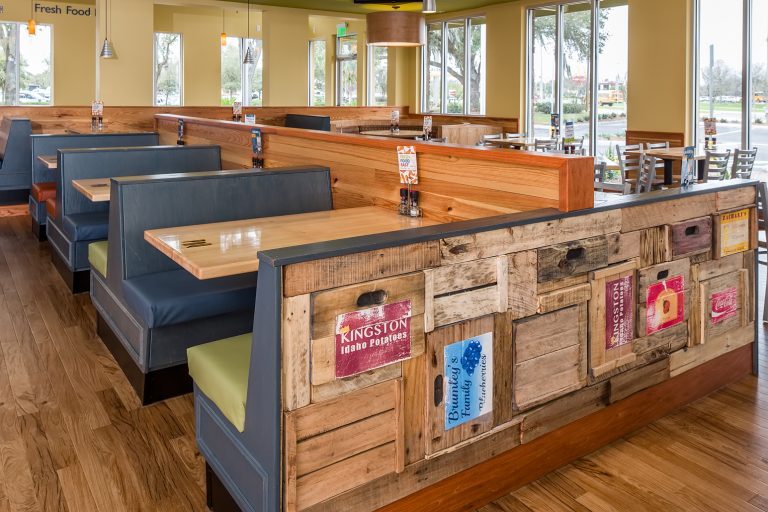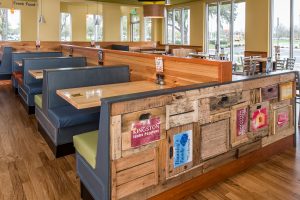 EMI Industries began evaluating its options. After looking at a handful of solutions that could meet its labor collection and inventory control needs, it chose WiSys Warehouse Management System (WMS), WiSys Shop Floor Execution (SFE), and WiSys Inventory Management due to the seamless integration into Macola. The devices used on the manufacturing floor are rugged enough to handle the stressors of both metalworking and millworking.
"We really liked how the data flowed into WiSys from the devices and then into Macola," Mueller recalls.
Eliminating Problems Associated with Paper
Like most companies, dealing with paper had been a sticking point for EMI Industries. Before WiSys, EMI Industries spent a lot of time manually inputting data into Macola. In addition to the time spent, lost paper and human error contributed to a decrease in efficiency and the ability to properly quote projects. Records retention further added to the company's paper-based woes. Adding WiSys solutions not only eliminated the need for paper but also allowed the company to view data in real-time in Macola.
"We now have the ability to search our records and view real-time labor and materials data," Mueller says. "WiSys did that for us."
More Accurate Labor Tracking and Predictions
EMI Industries also struggled with estimating how much labor on the manufacturing floor was necessary and what could be improved for efficiency.  "On labor, we did no labor collection other than people's gut feels, which doesn't fly too well," Mueller recalls.
Employees now clock in and log project hours in the WiSys software. This provides a solid way to track how much labor goes into a particular project. In turn, this allows EMI Industries to provide more accurate estimates to customers on similar projects. The company also moved to a standard costing method thanks to labor collection and is now able to drive cost savings by comparing the number of labor hours used per project and estimating for future jobs appropriately.
"Having that feedback has allowed us to really improve efficiencies in our planning process," Mueller notes.
Real-Time Inventory Moves EMI Industries Away from Backflushing
The ability to view real-time inventory in Macola allowed EMI Industries to move away from backflushing. Backflush costing delays the costing process until production is complete, and costs are then "flushed" back at the end of production and assigned to goods – an inaccurate way to determine what's in the warehouse and a potential source of manufacturing delays. Now that EMI Industries uses WiSys, it abandoned backflushing and is now using discrete issue. Material handlers can pick the exact materials needed for the shop floor instead of hoping they hadn't been used on another job.
"Now we know much better what our work in process value is at any given time, both with labor and materials," Mueller says.
The Immense Benefits of Efficiency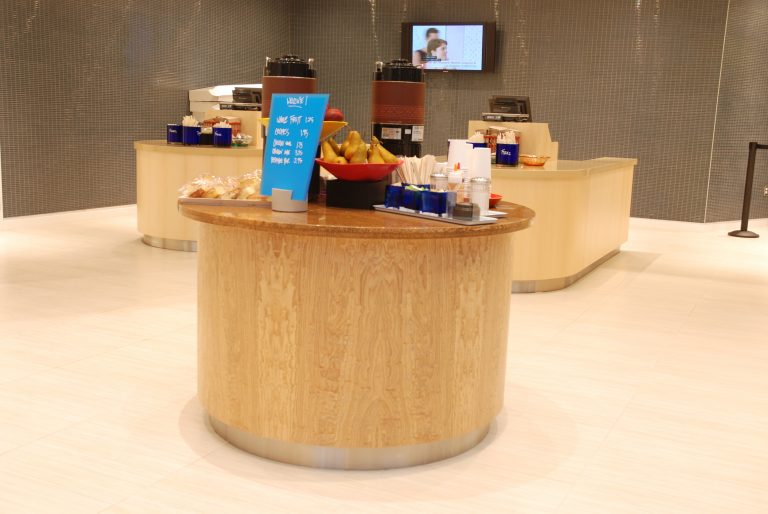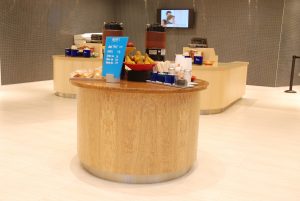 The benefits of greater efficiency from using WiSys are far-reaching for EMI Industries. Employees now receive better, more objective feedback on their job performance, backed with metrics gleaned from labor collection. Expectations are clearer for them.
Additionally, this efficiency lets EMI Industries quote from similar projects. For example, while every grocery store wants a belted checkstand built to certain specifications, at its core, the mechanism is pretty standard. EMI Industries can pull data from a previous project and use the actual labor costs and availability of raw materials to create a more accurate – and more competitive – estimate for the customer.
For EMI Industries, using WiSys creates a more efficient, cost-effective, and accurate way to manufacture custom solutions for its food service industry customers.
Real-Time Inventory and Warehouse Efficiency for Macola Software
WiSys Warehouse Management solutions provide critical functionality for your Macola system, including real-time inventory information, labor tracking and less manual data entry. Contact us to learn more about how WiSys can streamline your business processes.