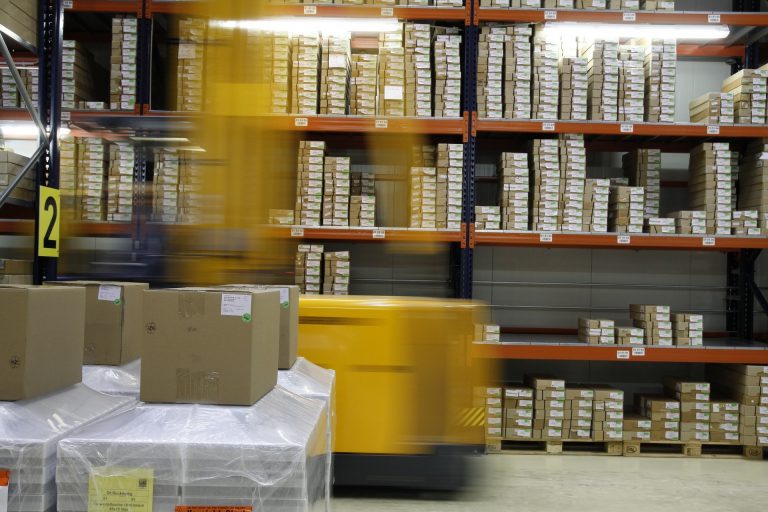 Supply chain management is necessary for almost every type of business. From construction to pharmaceuticals and from retail to restaurant, receiving goods and services that your business needs to run is only part of supply chain management. Other aspects include shipping, processing returns, packaging, manufacturing, and the like.
Supply Chain Management Has Been Digitalized
Some companies use the "old school" method of managing their supply chain using many spreadsheets to record and control various aspects of supply chain management. This method is not very good for businesses that depend on their supply chain to keep manufacturing on time, or retailers counting on the delivery of goods for an important sales event. Businesses that understand the role that supply chain management has on their ability to compete need a technologically advanced supply chain and warehouse management system.
Supply chain technology is available and necessary for businesses to improve their warehouse management processes today. Below are several to consider.
Communication Technology
For your business to thrive it needs to keep up with the latest communication technologies. One type of communication technology that helps streamline processes is Electronic Data Interchange, also called EDI.
EDI allows for the fast and secure transfer of business documents from one computer to another. Documents that may be moved in this manner include:
Invoices
Checks
Sales orders
Shipping instructions and more
EDI technology automates much of the communication process. Unlike email that needs to be composed by one person and read and acted upon by a second person, EDI skips people and sends a message from one computer to another. For example, when inventory for item X reaches a pre-configured low-point, the buyer's computer automatically sends a purchase order to the seller's computer. When it is received, the computer sends an EDI message to the warehouse where the order is picked and shipped. The EDI process is fast and makes very few mistakes.
Automatic Identification Technologies
Automatic Identification technologies (Auto ID) denotes a process where entry of data is done automatically into a business's computer system. These technologies include:
Barcoding

Radio Frequency Identification (RFID)
Radio Frequency Tags (RFT)
Thanks to these types of technologies, some companies are even able to now use drones to count their inventory.
The use of Auto ID technology allows for clarity, cost reductions, quickness, and support for storing and processing information.
Intelligent Supply Chain Management 
The supply chain is a complex environment that creates a different set of demands for every supplier within it. Every supplier has unique business processes that are designed to deal with these demands. WiSys provides users with Supply Chain Management solutions that fit these unique business processes.
WiSys solutions are purpose-built to automate unique business processes and allow agile business decisions based on real-time data through warehouse management, shipping logistics, manufacturing, pallet management, inventory control and business intelligence.
Call us at 770-955-3530 or use our online contact form for more information about supply chain management and to arrange for a demonstration.