Warehouse Management
WMS for Macola
Cycle Counting and Physical Counting for Macola
WiSys allows Macola users to cycle count and physical count using a mobile handheld device. First, count tags are created in Macola and the tag counts are entered on the mobile handheld device as the inventory is counted. Extra tags are created on the fly so unknown inventory is identified and added to Macola when inventory is posted. Grid-based exception reports allow you to analyze the dollar variance as well as count variance before posting to inventory. Uncounted tags can also be identified and marked as counted.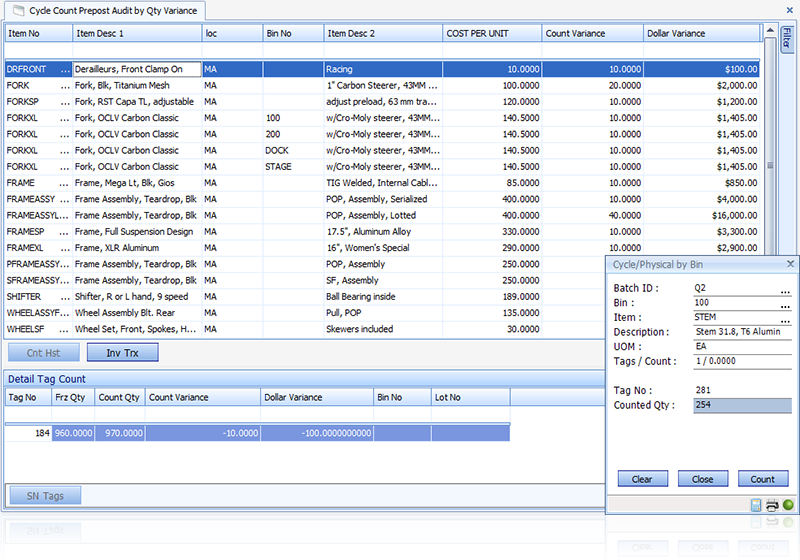 Reconcile Serial Numbers in Macola
Serial numbers are efficiently scanned on a mobile handheld device and stored in the database. After counting serial numbers on the Mobile Handheld Device, you can look at serial number variances and select tags to be recounted. Once you are satisfied with the count, you run a posting routine after the Macola tag posting to reconcile serial numbers. This will remove serial numbers that were not counted and add serial numbers that were counted and did not exist before.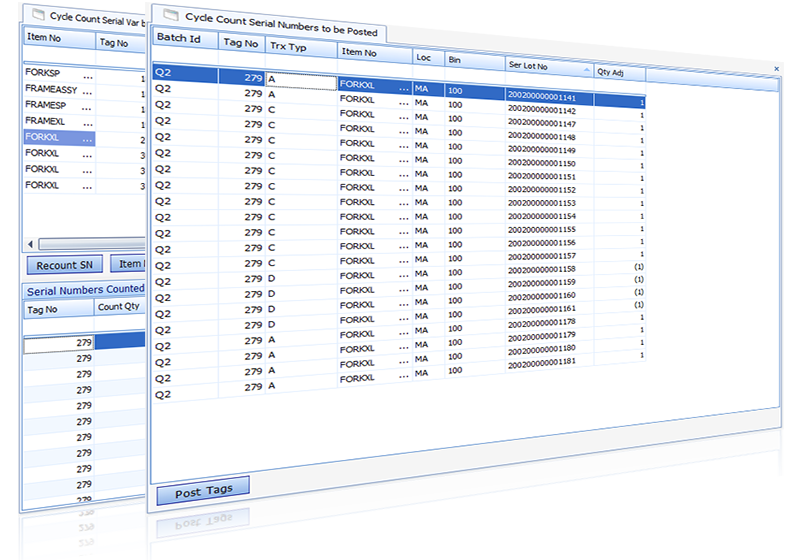 Cycle and Physical Counting
How to Count Serial Numbers